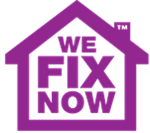 We Fix Now offer reliable and trustworthy workers around the capital 24 hours a day
(PRWEB UK) 3 February 2013
It has been reported that 36 year old Anne-Marie Murray and her children with forced to flee their house at 6.30a.m. when their Beko fridge freezer exploded into flames. The appliance was one of half a million that was produced with a fault making it a serious fire hazard, however the mum for four was not aware hers was affected as the company sent a letter to her previous address. Fifteen fire fighters attended the incident and were able to put out the fire.
An estimated 500,000 Beko fridge freezers made between January 2000 and October 2006 have raised serious safety issues and the company has offered free repairs to all customers affected.
Offering plumbing in London, We Fix Now also specialise in kitchen appliances, including repairs and services. Naturally the team were concerned over the continuing problem and have issued the following advice.
"To prevent the situations causing any further fires, it really is essential for anyone with a Beko fridge freezer to check theirs is not one of those affected by ringing the company.
"Aside from this, modern fridge freezers in general are a particular fire hazard due to the amount of plastic they contain. This is why it is so important to regularly get all electrical appliances checked by a registered engineer."
We Fix Now offer reliable and trustworthy workers around the capital 24 hours a day.
We Fix Now is a London-based company providing emergency plumbers and electricians throughout the M25 and surrounding counties. Renowned for their fast and effective service, the firm also specialise in unblocking drains, fixing central heating and boilers and sorting problems with gas. With a strong focus on customer service, We Fix Now prides itself on providing fully qualified and experienced engineers day and night, every day of the year.