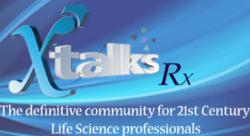 Protecting research subjects and ensuring quality of research remain top priorities for sponsors, IRBs and investigative sites
Toronto, Canada (PRWEB) February 04, 2013
Protecting research subjects and ensuring quality of research remain top priorities for sponsors, IRBs and investigative sites. AAHRPP accreditation is one way that investigative sites and IRBs can demonstrate to sponsors and the public that they maintain high quality in conducting or reviewing research. AAHRPP accreditation is a transformative process that helps investigative sites and IRBs infuse quality measures and outcomes into all aspects of their operations.
In this webinar, Dr. Speers will describe the AAHRPP accreditation process, the value of accreditation and why sites and IRBs should seek accreditation, and demonstrate that research protection and quality are responsibilities of those at the highest level at the site.
A live Q&A with the audience will follow the main presentation. For more information, or to register for this event please go to http://xtks.in/xto559.
Xtalks, powered by Honeycomb Worldwide Inc., is a leading provider of educational webinars to the global Life Sciences community. Every year thousands of industry practitioners turn to Xtalks for access to quality content. Xtalks helps Life Science professionals stay current with industry developments, trends and regulations. Xtalks webinars also provide perspectives on key issues from top industry thought leaders and service providers.
To learn more about Xtalks visit http://xtalks.com/ContactUs.ashx
Contact:
Karen Lim (416) 977-6555 ext 227
clientservices(at)xtalks(dot)com