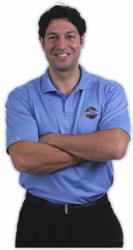 I've come up with the Critical 5—five supplement categories that are critical to building a health foundation.
(PRWEB) February 04, 2013
Jordan Rubin is a well known health coach and has written over 20 books on the subject of healthy diet and supplementation. In an article in the Extraordinary Health Magazine, released in January 2013, Jordan says, "One of the questions I am most often asked is, 'Which Supplements do I take?' To answer that question, I've come up with the critical 5. Five supplements categories that are critical to building a health foundation."
Here are Jordan Rubin's five top choices and why he chose them:
1. Whole Food Multi Vitamin. According to Mr. Rubin, even the best diet can be lacking in some nutritional areas. A good whole food multivitamin can make up for the nutritional gaps that occur even in the healthiest diets.
2. Raw Protein. Jordan Rubin recommends using either Raw Protein by Garden of Life or Raw Meal by Garden of Life because it is so difficult to get a good protein source that is certified organic. According to Mr. Rubin, protein is the building block of cells, muscles, hair, skin, nails, immune system and hormones.
3. Organic Green Superfoods. In his article, Jordan Rubin said that green superfoods, like wheat grass, barley grass, oat grass, kamut and alfalfa, that are certified organic, are an important part of his recommendation to anyone seeking enhanced nutrition.
4. Omega 3 Fish Oil. According to Mr Rubin, Americans don't eat enough fish so they don't get enough Omega 3 fatty acids like EPA and DHA. Omega 3 Fish Oils are a critical component to supporting overall good health.
5. Probiotics. Jordan Rubin said that probiotics are the most overlooked nutrient for good health. If your digestive system is not healthy, then you can not absorb the other nutrients that you are taking correctly, so keeping your digestive system working properly is vital to good health.
Health Food Emporium is an online health food store specializing in Jordan Rubin's Garden of Life products. For 10 years, Health Food Emporium has been committed to helping their customers find good health through good diet and the best supplements in the whole food industry.