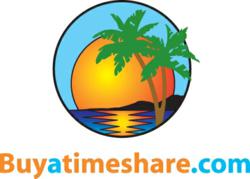 We have achieved the highest levels of customer satisfaction in years, while continuing to increase traffic from buyers and renters to our advertisers
Merrimack, NH (PRWEB) February 04, 2013
Timeshare online advertising leader BuyATimeshare.com announces that its 2012 customer satisfaction loyalty measurement has increased 66% from the previous year.
"It's our company's focus on the customer that has set us apart from the competition," said Wesley Kogelman, President and CEO of BuyATimeshare.com. "We have achieved the highest levels of customer satisfaction in years, while continuing to increase traffic from buyers and renters to our advertisers. We are very pleased to see such a significant increase in customer loyalty."
BuyaTimeshare.com rolled out a number of improvements in 2012 such as:

Customer Service—the company added customer service representatives to improve its outreach strategy and assist advertisers, providing a higher level of care to consumers and helping BuyATimeshare.com remain the leading internet advertising and marketing company for timeshare owners who want to sell and rent their timeshares.
Online User Account—to facilitate improved customer engagement, BuyATimeshare.com is one of the few timeshare resale companies to provide its customers with a way to access their ads, manage offers, view analytics and ask questions, all from their PC or mobile device.
Timeshare Pulse— this program allows the consumer to get the information they need without having to return to the website and conduct the same searches over and over again. This innovative program alerts the user whenever a timeshare is available at a specific resort, during a certain week, or for a price range of their choice.
"Proactively reaching out to current customers has allowed our staff to answer any questions or concerns they might have," Kogelman explains. "By making our staff more accessible, both online and off, we can provide the kind of innovative, customer-oriented experience that BuyATimeshare.com is known for."
The company has also announced that Wesley Kogelman will be attending the 3rd Annual GNEX conference, February 3-6, 2013, in Beverly Hills, California.
About BuyATimeshare.com
BuyATimeshare.com is an internet advertising and marketing company for timeshare owners who seek to sell or rent timeshare by-owner. The company has been in business since 2000 and was ranked by Inc. Magazine as one of the fastest-growing, privately held companies in the country—making the prestigious Inc. 5000 list in 2010 and 2011. BuyATimeshare.com was also listed as one of BusinessNH Magazine's Top 10 Companies to Watch in 2009. For more information, please visit http://www.buyATimeshare.com or call 1-800-882-0296.