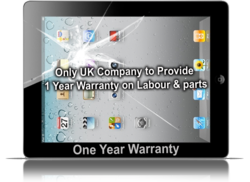 iPad Screen Repair are now rolling out a national iPad Screen Repair service for schools that includes One Year Warranty with Genuine Apple Parts
London, Birmingham, Leeds, Liverpool, Edinburgh, Surrey (PRWEB UK) 28 February 2013
Ryan Newman from iPad Screen Repair reports that schools across the UK are exploring the learning possibilities that iPads allow. More and more head teachers and IT Managers in schools are catching on to idea of using iPad as an educational learning tool. iPad Screen Repair is now seeing universities and schools as a big percentage of iPad user group. Apple has launched its own education apps platform and most Universities and schools are now getting onto the game of producing their own apps. They have realised that Apps are no longer that expensive to produce.
The iPad Screen Repair service, has responded to this growing market by offering discounted service for Schools and Universities. If you are a school or university or any type of educational institution and you have more than three iPads then please contact the iPad Screen repair Service as they will be able offer you a special service just for schools.
The Managing Director at the iPad screen Repair service, Ryan Newman, has spoken to many IT Managers and Head Teachers, and said that this is a service that has been requested by schools for some time, He said "In the past we did not have service just for the educational market place. Now we do, we have iPad screen repair service just dedicated to helping schools and educational organisations -which must be a good thing."
More information about the iPad repair service for schools can be found at http://www.ipadscreenrepair.org.uk