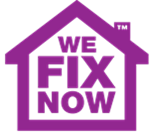 carbon monoxide gets into the blood stream, preventing red blood cells from carrying oxygen. This can kill of body cells and tissues
(PRWEB UK) 4 February 2013
It has been reported that Shropshire Fire and Rescue Service is planning to educate the public about the dangers of carbon monoxide poisoning following the death of a school girl. In response to a coronary ruling that 14 year old Hannah Thomas-Jones died from carbon monoxide fumes whilst on a family camping trip, community fire safety officers have made appearances at Asda Supermarket in Telford to talk to shoppers about the issue. The officers are keen to ensure that more people don't fall victim during the winter months.
Providing plumbing in Romford and around the capital, We Fix Now also employs a number of Gas Safe Registered Engineers and regularly works to raise awareness of carbon monoxide poisoning. In light of this, the team were pleased to hear of the recent campaign. A representative from the firm shares their thoughts on the matter.
"We're certainly in support of this new campaign. Anything that can be done to prevent deaths from carbon monoxide deserves recognition. One of the main things people should be aware of are the main symptoms. These include headaches, dizziness, breathlessness, collapse and loss of consciousness.
"When breathed in, carbon monoxide gets into the blood stream, preventing red blood cells from carrying oxygen. This can kill of body cells and tissues. That's why it is so important to invest in carbon monoxide detectors and ensure that all gas appliances are checked once a year by a fully trained engineer such as those supplied by We Fix Now."
We Fix Now is a London-based company providing emergency electricians and plumbing in London and counties. Renowned for their fast and effective service, the firm also specialise in unblocking drains, fixing central heating and boilers and sorting problems with gas. With a strong focus on customer service, We Fix Now prides itself on providing fully qualified and experienced engineers day and night, every day of the year.