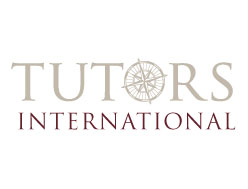 A full-time private tutor can fulfil an important role as an aide to the whole family
(PRWEB) February 18, 2013
In a recent article published in the New York Times, one home tutor reports on his duties: "I was also [my student's] driver and his chaperone in many instances."
Adam Caller, IECA member and founder of Tutors International, who place high calibre private tutors with families around the world, argues that this is often the very least of a tutor's duties. "It's not just about helping with schoolwork, but is taking care of all aspects of the child's education – such as liaising with school teachers, helping to prepare for exams, organising educational off-site trips. That is a given. I believe, however, that a full-time private tutor can fulfil an important role as an aide to the whole family."
"It's very much a part of our tutors' normal life to undertake non-educational duties," continues Mr Caller. "These are intelligent, charismatic people working with families for a long time – I think it would be strange if our clients didn't want to make use of such a capable, sympathetic person."
Tutors International was founded in 1999 by IECA member, Adam Caller, in Oxford, UK. The company place high calibre private tutors with families around the world, recruiting home school tutors that precisely fit the needs and lifestyle of the student and their family.
While the article emphasises the emotional and academic dependence students may have on their private tutors – often retaining them 'on call' to help them through their college careers, Mr Caller believes private tutoring is about equipping students with the skills they need to succeed in life. That is, not only academic ability, but independence, resourcefulness, cultural appreciation, social skills and the many other aspects of a well-rounded person that an exemplary homeschool tutor can help to develop.
Mr Caller talks about one of his private tutors, currently in her fourth year working full-time with a London-based family. The tutor is a trusted member of the household. She is regularly asked to help with party planning, or organising the shipment of goods to the family's overseas property. Mr Caller makes the point that the tutor is happy to be a part of the family, just as the client is happy to have a valuable member of staff to help them with running their home. He compares the full-time tutor to the role of governess – overseeing the welfare of the children, not just their academic life.
"We specialise in recruiting full-time private tutors that are individually suited to the requirements and lifestyle of the family, so it's common for the client to come to regard their tutor as part of the family. They set a good example to their students, in their personal life, the way they interact with the family, their helpfulness, enthusiasm and professional standards," Mr Caller concluded.
About Tutors International
Tutors International is a worldwide organization providing experienced private tutors to work with children of all ages and nationalities. Tutors are available for full-time tutoring positions, for major support and tutoring outside school hours, or for home-schooling.
Tutors International provide tutors in a wide variety of situations from helping students re-take critical exams, helping pupils with the transition of moving between international school systems, and supporting youngsters with AD/HD and dyslexia. They provide a bespoke service to find the right tutor that suits the child's needs and aspirations, and if a live-in tutor is required, it is essential that the assigned tutor is the right match for the family and fits in the environment.
Tutors International was founded by Adam Caller who has tutored students of all ages. He has received specialist training in dyslexia and Attention Deficit Disorder and is very sensitive to children's educational difficulties. He has now turned this expertise to recruiting, training and placing other tutors to help families.