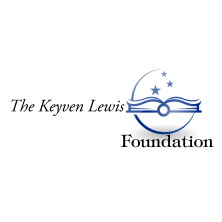 Bear ye one another's burdens, and so fulfil the law of Christ.
Gal 6:2 (KJV)
Dallas, TX (PRWEB) February 12, 2013
The Keyven Lewis Foundation, was created to help qualified Christian candidates who sincerely need, want, and are deserving of a second chance to be financially free of categorized debt. After being denied of such an opportunity himself, God placed it on Rev. Keyven Lewis's heart to start a foundation that would do what most other foundations state they will not do – give to individuals. The foundation is now officially accepting donations and is challenging all Christians to aid in its mission by donating one dollar via the foundation website or its causes.com campaign.
The foundation's overall strategy is to work with religious organizations that have a plan in place to filter out those that are truly dedicated and deserving of this particular blessing. From this process the foundation will partner with the organization to assist with the provisioning aspect of their program.
According to the Pew Forum on Religion and Public Life, as of 2010 there were 2.2 billion Christians around the world. With a $1 donation to The Keyven Lewis Foundation from each Christian within North America alone the foundation would raise over $266 million to aid dedicated Christians with a fresh start in life in support of our mission.
If interested in this collaboration or if there are additional questions in this regard, please send an email to info@thekeyvenlewisfoundation.org.
About The Keyven Lewis Foundation
The Keyven Lewis Foundation is a 501c3 certified non-profit organization that was created to provide a second chance of financial freedom for proven dedicated Christians. The foundation is based out of the Dallas, Texas area. Visit: http://www.thekeyvenlewisfoundation.org.
Media Contact:
Keyven Lewis