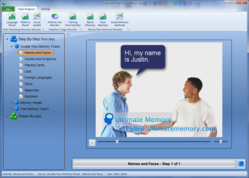 ...social experiences play a pivotal role in the development and health of one's brain.
New York City, NY (PRWEB) February 12, 2013
The research by the Boston Children's Hospital published in the journal Science, showed that children who experienced neglect and social isolation at crucial points in their developmental stage had less maturation of the brain's white matter, which produces myelin. Myelin is the substance responsible for insulating the nerve fibers, which then helps in the transmission of long-distance messages in the brain.
Although it was unclear exactly how isolation results in this reduced development of myelin, what was certain was that the test subjects (mice) that were put in isolation for two weeks did show a stunted development in this particular brain function.
What this essentially demonstrates is that social experiences play a pivotal role in the development and health of one's brain. Children, therefore, should benefit greatly if they are able to gather and process social experiences at an early age. As the study showed, timing is also crucial, because once the initial developmental stage has passed, even if a child is later able to catch up with lost socialization time, their brain would still not be able to make up for that missed opportunity for maturing and producing the right amount of myelin.
In line with this study, eReflect software, developer of Ultimate Memory encourages parents to help their children learn how to socialize at an early age. "It's a huge plus in the child's development to have peers from whom they can learn," started Marc Slater, director of eReflect. "Apart from that, however, the more significant benefit of socialization, as it turns out, is that it provides the necessary experiences that help develop the brain functions to proper maturity, and that has a direct effect on memory and cognition."
Because of the findings of the study, it is now clearly seen why "loners," or children who do not socialize as much, tend to be slow learners. It's not only their ability to deal with other people that is affected, but also their ability to deal with everyday tasks.
"Ultimate Memory provides a lot of packages and tools that can aid in developing memory techniques," offered Slater. "However, these tools are supplementary, and designed to be used in conjunction with real-life learning. As this study shows, there's still no better teacher than experience, so let's guide our children into going participating in those experiences so that they can also learn how to process and deal with the different social contexts that they may face in this life."
For more information on how Ultimate Memory software can help, please visit: http://www.ultimatememory.com
About Ultimate Memory™
Ultimate Memory™ is the market's leading memory improvement software package.
Scientifically proven to improve memory with as little as ten minute's user per day, Ultimate Memory™ is also backed by an iron-clad guarantee.
Containing many innovative strategies, tutorials, tips and exercises, users benefit from a myriad of varied ways to learn.