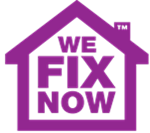 Those worried about the threat of burst pipes should turn off their water supply immediately.
(PRWEB UK) 5 February 2013
According to the Henley standard article, the village of Harbleden has left many residents with blocked toilets, flooded bathrooms and large puddles outside their homes after drains burst. Some people have even been forced to use public toilets and showers at their local gym. A number of unhappy homeowners claim they contacted Thames Water weeks ago to report that water was lifting drain covers outside their houses and were unhappy that the company failed to provide help on several occasions. Others have stated their dissatisfaction with old and inadequate pipes.
However, a spokesman from Thames Water claims poor weather had caused the natural drainage system to fail. The issue has since been sorted, when Thames Water hired a company to pump the water out of the drains using a tanker.
We Fix Now provide plumbers in Harrow and throughout London and its surrounding counties. As such they are dedicated to dealing with incidents similar to this. A representative from the firm shares their thoughts on how to prevent damage from burst pipes.
"Those worried about the threat of burst pipes should turn off their water supply immediately. Be sure to protect the surrounding areas with old towels and then contact a team of registered plumbers and engineers.
"At We Fix Now we provide fully trained members of staff as quickly as possible, around the clock."
We Fix Now is a London-based company providing electricians and emergency plumbers in London and surrounding counties. Renowned for their fast and effective service, the firm also specialise in unblocking drains, fixing central heating and boilers and sorting problems with gas. With a strong focus on customer service, We Fix Now prides itself on providing fully qualified and experienced engineers day and night, every day of the year.