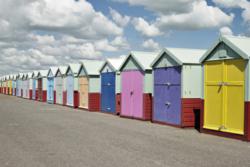 Our report shows that Hove, like so many other areas in the UK, is feeling the effects of the economic downturn
Hove, East Sussex (PRWEB UK) 8 February 2013
The third quarter of 2012 saw a reduction in company formation and net company growth in Hove, according to the latest Duport Business Confidence Report.
Between July and September, the company register increased by 215, compared to 257 during the same period in 2011. The third quarter also saw the town's UK company share fall slightly - although the report shows this has been declining every third quarter since 2010.
The local authority is currently working to reshape the local economy. An economic plan was formed in 2008, and was set to run until 2016. However, in light of the changed economic conditions, a new development plan has been devised to cover the period 2013 - 2018.
A spokesman for the council said:
"The strategy will focus on how the area can adopt measures that lead to a sustainable economy, taking into account the wider social and environmental impacts of economic development."
Managing Director of Duport.co.uk, Peter Valaitis commented:
"Our report shows that Hove, like so many other areas in the UK, is feeling the effects of the economic downturn."
"However, the proactive approach the local council is taking to reshaping the local economy should help the town prosper in years to come."
The Duport Business Confidence Report for Hove provides a variety of economic data that gives a snapshot of the local business landscape. More information and statistics can be found at http://www.duport.co.uk/hove.
Duport Business Confidence Reports are generated and released by Duport Associates Ltd. The data contained in these reports is assimilated and analysed by Duport using public record data from sources including Companies House, Office for National Statistics and Ordnance Survey. Duport Associates Ltd is a leading UK company formation agent, established in 1997 and registering around 10,000 new companies each year through its Companies House approved software.