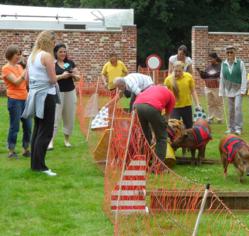 Cambridge Professor Andy Hopper, says: Government needs to provide a "consistent long term approach to boost innovation."
(PRWEB UK) 11 February 2013
The recent "Millennial Survey" by Deloitte has revealed that Indian business leaders see themselves as creative thinkers able to lead and inspire their teams to commercial success.
The results show that 81 percent of those questioned believed they were "innovative" in their approach to business and team working.
The survey comes in sharp contrast to recent news from the UK, where industries such as engineering and technology have issued a blunt warning that if measures are not taken to foster innovation, the impact on the country's capacity to recover from recession could be devastating.
Critics of the current approach include Cambridge Professor of Computing Professor Andy Hopper, who publicly stated that the Government needed to provide a "consistent long term approach to boost innovation and get the UK back on its feet."
With so much of business success down to confidence, it is easy to argue that many of the inspirational leaps forward seen in the emerging economies come from effectively combining and leading human resources – not just legislation. And while it's true to say that innovative, creative approaches to doing business are often the result of base factors such as education and investment, the history of inventions from computers to the internet clearly demonstrates the role that team working plays in pushing back the boundaries of knowledge. Companies such as Full Circle aim to tap into this with team events designed to work within existing company cultures that can focus on any aspect of learning linked to recognition and reward (including cerebral or activity based days and award ceremonies).
With the latest figures showing a contraction in Britain's economy, it seems that there's never been a better time to start building and maintaining a dynamic team ethos.
Innovative team working is in the very fibre of Full Circle Motivation, the agency that puts ideas, words and pictures together to speak volumes about its clients' business - specifically through; motivational team events, dynamic conference production, incentives, video production and strategic marketing.
Source:
http://www.cambridge-news.co.uk/Business/Business-News/Government-support-for-innovation-needs-long-term-vision-24012013.htm
http://www.deloitte.com/view/en_GX/global/about/global-initiatives/world-economic-forum/annual-meeting-at-davos/millennial-innovation-survey/index.htm