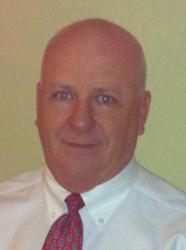 Amherst, NH (PRWEB) February 28, 2013
NAILD is a nationwide organization of distributors and manufacturers dedicated to the lighting segment of the electrical industry. Mr. Eagan was elected to a three year term on the NAILD Board of Directors at the Annual Conference in April of 2011. For the 2011-2012 term, he served as Vice Chairman of the Business Development Committee.
For the 2012-2013 term on the Board Mr. Eagan was appointed Chairman of the Business Development Committee. In November of 2012 he was asked to move up to the Executive Committee in the role as Secretary/Treasurer for the remainder of the current term.
Northwest Lighting Systems Co has been a proud member of NAILD since 2008. NAILD's focus is on Education, Technology and Networking for the purpose of providing the members with the tools to grow their businesses. NAILD plays a very important role in the Lighting Industry in the United States and Canada. Northwest Lighting Systems Company has benefited greatly from membership in this fine organization. Northwest Lighting is very proud to have one of its owners serving in a leadership role in the organization.
The 2013 NAILD Annual Conference will be held from March 17-20 at the Scottsdale Hilton Resort & Villas in Scottsdale, Arizona. At that time Mr. Eagan will move up to the President-Elect position on the Executive Committee. In that role his primary responsibility will be to plan and implement the 2014 Annual Conference to be held at the Hyatt Regency Pier 66 in Fort Lauderdale, FL. He will also be responsible for selecting the site for the 2015 Conference.
At the 2014 NAILD Conference Mr. Eagan will become President of the organization for a one year term. After that he will remain on the Executive Committee for one more year as Immediate Past President. He will complete his service on the Board of Directors in the spring of 2016.
About the company:
Northwest Lighting Systems Co is a nationwide wholesaler of replacement parts for commercial and industrial lighting fixtures as well as new fixtures. The organization has been in business for 21 years and is headquartered in Burnsville, MN with warehouses in Coon Rapids, MN, Tempe, AZ and Amherst, NH as well as an online store at http://www.lightingoutletnh.com. Northwest Lighting markets to electrical contractors, lighting maintenance companies, property managers and facilities in all 50 states.