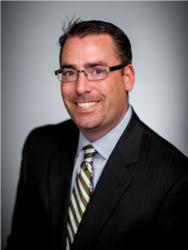 Atlanta, Georgia (PRWEB) February 27, 2013
Habif, Arogeti & Wynne, LLP(HA&W), the largest Georgia-headquartered tax, accounting and business advisory firm, announced today that Matt Wise has been named a partner at the Firm.
Matt is a partner at HA&W focused on the manufacturing & distribution and transaction processing industries. He advises clients on accounting, reporting, compliance and internal control matters. Matt is a trusted business advisor to our clients focusing on financial best practices, mergers and acquisitions, financial and tax reporting, business strategy and internal controls.
In his expanded role, Matt will strategically collaborate with clients on corporate planning and organizational strategies, including audit and accounting implications under today's current economic and political uncertainties.
Richard Kopelman, HA&W's CEO and managing partner said: "Clients tend to make smarter business decisions when working with Matt because of his deep knowledge of the manufacturing & distribution and transaction processing industries. He is known in the marketplace for his service-oriented personality and ability for leading complex projects to successful close."
Matt has proven his leadership, communication and technical skills, leading teams of more than 15 of his colleagues as they prepare financial statement audits, recommend control improvements, evaluate accounting questions and assess the quality of information used to make important business decisions by the client.
Matt received his Bachelor of Business Administration degree in Accounting and a Bachelor of Science degree in Computer Applications from the University of Notre Dame.
For more information about HA&W, visit http://www.hawcpa.com.
About Habif, Arogeti & Wynne, LLP:
Today the pace at which work gets done is faster than ever before, and when companies manage that pace by surrounding themselves with the right people, sustainable success happens. That's why the Southeast's most recognizable businesses continue to select Habif, Arogeti &Wynne LLP as their accounting, audit, tax and consulting firm of choice. Companies looking to increase profitability, streamline processes that improve financial reporting, and reduce the time and costs associated with audits, tax planning and compliance choose HA&W. Quicker answers, avoiding unforeseen pitfalls, becoming a better business for the long-run. These are just a few of the benefits clients routinely experience when working with HA&W. Starting up, growing or getting ready to transition? Operating locally, nationally or globally? HA&W meets you there and gets you where you want to be. Be Successful. Reach out to HA&W at http://www.hawcpa.com.