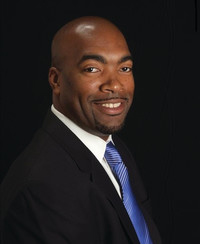 Wilson, NC (PRWEB) February 09, 2013
As tax season starts, Gary Davis of State Farm offers customers warnings to keep personal information safe from scammers. Scammers use email, websites and even social media to trick taxpayers into sharing personal and financial information, which they can then use to steal identities. Be alert for phishing emails that appear to be messages from the Internal Revenue Service (IRS), the most common way scammers obtain information. Meant to either frighten or entice, these fraudulent messages may threaten a tax audit or offer a tax refund.
The IRS does not generally send unsolicited e-mails to taxpayers or request financial account security information, such as PIN numbers. Further, they will not discuss tax account information with taxpayers via e-mail or use it to request sensitive financial and personal information from taxpayers.
Scams may appear legitimate and some may even use the IRS logo. Warning signs that a received message is fraudulent include:

Requests for personal and/or financial information, such as Social Security number and bank or credit card account numbers.
Tempting offers that might persuade readers to click on links or respond to messages.
Threats that suggest consequences for not responding to the email.
Incorrect grammar, spelling or phrasing—especially when referencing the IRS or other government agencies—and links to inaccurate URLs. Rather than relying on links listed in the message, manually type the official IRS website directly into search engine address bar to follow up.
If an online message is received and is suspected to be a scam, the IRS suggests taking the following steps:
Do not open any attachments or links. These could lead to a fake IRS website, where opening a link could download malware (http://us.norton.com/security_response/malware.jsp) or allow someone to hack into a computer.
Ignore messages that offer a refund. Instead, go to the IRS's Where's My Refund? Site to determine if a refund is actually available.
Forward the message or web address to phishing(at)irs(dot)gov.
Delete the message.
Customers can learn more about phishing emails at http://learningcenter.statefarm.com/finances-1/banking/avoid-email-fraud-and-phishing. Learn more about scams that impersonate the IRS at http://www.irs.gov/uac/Online-Scams-that-Impersonate-the-IRS. The IRS also provides additional information about precautions to take if customers receive messages that appear to be from the agency. This can be found at http://www.irs.gov/uac/Report-Phishing.
About the company:
Gary Davis State Farm Insurance makes recovering from the unexpected easy! Helping families in Wilson, Rocky Mount and the surrounding areas realize their dreams while building their "Financial Future." Whether customers are Walk-in, Call-in, or Click-in, Gary Davis will make them feel at home while protecting their home. They provide the insurance options that are right for each customer, and investment options that are right for a bright future.