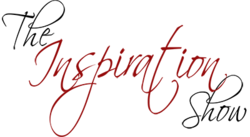 Humanity is coming together more rapidly than it has ever done before and to share ideas more broadly.
San Diego, CA (PRWEB) February 05, 2013
Law of Attraction guru and Mind Movies co-founder Natalie Ledwell announced today the release of a new episode of her weekly web series, The Inspiration Show, starring best selling author Neale Donald Walsch.
To watch the full episode, visit: http://www.mindmovies.com/inspirationshow/index.php?25408&episode=103
On the show, Walsch talks about how he went from a successful career in media to losing everything right around the time of his 50th birthday. "I lost my job, I had a terrible car accident and my marriage fell apart," shares Walsch. "I wound up having to live on the streets. I fell through the cracks of the social welfare system."
Walsch says that the experience caused him to become extremely introspective and to start asking hard questions of the Universe. He then describes hearing a voice that said, "Do you really want answers to these questions or are you just venting?"
Once he said that he did indeed want the "answers," he shares that he began channeling information that he then wrote down and later published as his first "Conversations with God" book. The book ended up on the New York Times bestseller list for two and a half years and later spawned into a nine book series.
Walsch reveals to Ledwell that he felt inspired to write his latest book, "The Storm Before The Calm," due to "the fear I was feeling all over the planet and among my wide circle of friends around the world about was going to happen in 2012 and beyond." This fear led to Walsch asking God for answers and what he could say to people that would "serve this moment." As a result, Walsch says that he was given the information contained in his new book.
In "The Storm Before The Calm," Walsch predicts that in the coming years there will be "an overhaul of humanity." Walsch says this overhaul includes a disassembling of our present way of life and he gives the example of the collapse of our banking and worldwide economic systems.
Walsch believes that as a result of this overhaul, "humanity is coming together more rapidly than it has ever done before and to share ideas more broadly." He believes that humanity will be rebuilt over time from a world where a minority controls the world's resources to one that reflects "the yearnings, the workings and the earnings of the largest number of people on the planet."
Over 1 million people worldwide have already received The Inspiration Show host Natalie Ledwell's free pre-made Mind Movies, which are dynamic moving video vision boards that help viewers visualize and achieve their desires and goals faster and easier than they ever thought possible.
To find out more about Mind Movies and to download 6 free pre-made Mind Movies, visit: http://mindmoviestv.com
About Mind Movies:
Founded in 2007, Mind Movies' mission is to help empower people from all over the world to visualize their goals and manifest their greatest dreams and desires. Mind Movies has touched the lives of over 1 million people around the world and is headquartered in downtown San Diego, California.
Company Contact Information:
Mind Movies
Media Relations
113 West G Street #122
San Diego, CA 92101
http://mindmoviestv.com