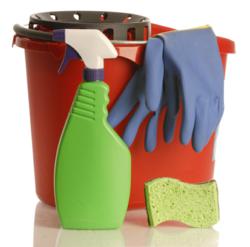 no one else has one- and we are doubling our discount rates because we appreciate our customers and want to celebrate our 8th anniversary by giving something back to them.
(PRWEB) February 04, 2013
The New Year is in full swing and Wholesale Janitorial Supply is celebrating 2013 with a new look and new incentives for their customers. With a freshly redesigned website and updated Customer Loyalty Program, shopping for products for your home or business couldn't be easier, or more rewarding. The new website is easier to navigate while still boasting the great selection and prices that their customers have grown to expect. They've added even more items and information to ensure that customers can make the best decisions when purchasing their janitorial supplies.
In addition to the new layout, Wholesale Janitorial Supply is also proud to announce new lower shipping rates. Shipping on most orders of $99.00 or more is now free. UPS is the designated carrier for most orders. In addition, shipping fees for larger orders which will need to be sent via freight line will be calculated immediately when items are placed in the shopping cart. Orders over $1800 still ship free regardless of the method. Upfront pricing helps to simplify the shipping process and avoid costly surprise add-ons at checkout. Also, orders that are placed Monday through Friday before 12 noon PST normally will ship out the same day. Most orders are received by customers within 2-3 days, creating a quick, hassle-free delivery process that compliments an already simple buying experience.
Whether shopping for paper products or cleaning supplies, Wholesale Janitorial Supply's selection and prices keep customers coming back for more. Customer satisfaction has always been a top priority for this company. This is why Wholesale Janitorial Supply has proudly offered a Customer Loyalty Program, giving their customers an opportunity to earn additional discounts once they reach certain spending thresholds. Their premise is simple: The more you shop the more you save! Their loyalty program is unique to this industry. As Elliot Greenberg, Wholesale Janitorial Supply owner, states, "no one else has one- and we are doubling our discount rates because we appreciate our customers and want to celebrate our 8th anniversary by giving something back to them." Wholesale Janitorial Supply values their customers' loyalty so much that they are now offering up to 6% off on their purchases just for shopping. By focusing on repeat business, Wholesale Janitorial Supply is making their customers' shopping, shipping, and saving experience the best it can be. The new potential savings are outlined in the chart below.
Discount Table
$0.00 - $754.99 NA
$755.00 - $1499.99 1.0 %
$1500.00 - $2249.99 2.0 %
$2250.00 - $2999.99 3.0 %
$3000.00 - $3749.99 4.0 %
$3750.00 - $4499.99 5.0 %
$4500.00 and over 6.0 %
Wholesale Janitorial Supply prides itself on not only having a great selection of products at the lowest prices, but also standing out among their competitors by offering excellent customer service. Their website allows easy access to experts in the field and helps buyers to get the information they need before making purchasing decisions. Shopping online can often feel like an impersonal experience. With many online retailers, speaking to an actual person is not an option. With their toll-free number, customers of Wholesale Janitorial Supply are pleased to be able to reach a real person to have their questions addressed. This is an important part of what makes Wholesale Janitorial Supply the perfect choice for janitorial supplies. It is reassuring to have, as Greenberg puts it, "someone to put out a fire if there's a fire."
With great customer service, increased discounts, free shipping, and superior selection at the right prices, 2013 is looking to be a great year for shoppers who make Wholesale Janitorial Supply their first choice when looking for the supplies they need for their home or business.