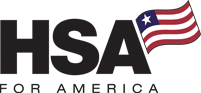 People may want to retain this source of tax-free earnings even after they turn 65. If they are still working, they can do that.
Fort Collins, CO (PRWEB) February 26, 2013
The health savings account experts, HSA for America, will show how delaying Medicare can facilitate building a tax-free retirement fund with a health savings account (HSA). Such accounts offer a tax-free way to pay for Medicare and long-term-care premiums, as well as other health care costs not covered through Medicare. The public can learn about this option and get their questions answered during the live, free teleseminar Tuesday, February 26 at 5 PM Eastern by registering online.
Thousands of retirees have an HSA, but neither they nor their employer can deposit into the account once they enroll in Medicare. Prior to that, their employer can fund an HSA for them with pretax money. That money can grow without taxation and be withdrawn, still tax-free, to pay for most types of health care costs. That includes services not covered by Medicare, such as dental work, eyeglasses and hearing aids. And, anyone who is at least 55 years of age is allowed to make an additional $1,000 HSA contribution each year to help them save for retirement.
Wiley Long, President of HSA for America, says, "People may want to retain this source of tax-free earnings even after they turn 65. If they are still working, they can do that. Check with the Social Security Administration to confirm, but generally people can work past age 65 without facing a penalty for enrolling in Medicare at a later age because they have health insurance through their employer."
To take advantage of this:

People must be employed full time
They cannot be self-employed
Seniors must work for a company that employs at least 20 people
Those under age 65 must work for a company that employs a minimum of 100
They must have a company HSA or group health insurance - not an individual policy
They cannot draw on their Social Security benefits.
For those who don't yet have an HSA, only certain health insurance policies will allow them to start an HSA. HSA for America specializes in these plans and has streamlined shopping for them. In under a minute, people can see HSA-qualified policies from pre-screened insurance companies to compare coverage and rates. Only companies achieving high ratings for financial soundness based on independent rating organizations like A.M. Best are represented. Further information is available on their website, or by calling HSA for America toll free at 1-866-749-2039.
About HSA for America:
As the nation's leading independent HSA expert, HSA for America has earned a reputation for providing superior educational resources for individuals, families and small businesses. With a comprehensive website at http://www.HSAforAmerica.com, consumers can evaluate health insurance plans that allow them to establish an HSA.
Guidelines for selecting an HSA administrator based on fees and investment options, and topics to help consumers maximize their savings on premiums and taxes are also available.
People may access instant HSA quotes and online applications, or request individualized assistance. Confidential consultations may be arranged by calling 1-866-749-2039 from 9 AM through 11 PM Eastern.