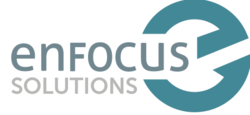 Lack of user involvement is a leading reason for project failure, second only to incomplete requirements.
San Antonio, TX (PRWEB) February 05, 2013
Project leaders who have experienced difficulty eliciting and obtaining stakeholder input will find tips and techniques for better communication and collaboration in the new Enfocus Solutions Inc. webinar on Wednesday, February 27, 2013, at 1:00 pm, EST.
In the one-hour webinar, "Communicating with Your Stakeholders," Kelly Burroughs will detail ways businesses can communicate with stakeholders more effectively and better elicit the type of information they need for project success. Burroughs said the webinar will provide participants guidance and a template for how to develop a communication plan, along with tips on how to enable collaboration within their projects.
The information is vital to IT professionals, business analyst leaders, senior project managers, and business process improvement professionals. According to studies, including the Chaos Report, lack of user involvement is a leading reason for project failure, second only to incomplete requirements.
"Stakeholder input is essential to delivering project success," said John Parker, CEO of Enfocus Solutions Inc. "Helping people collect and leverage it throughout project lifecycles is not only the goal of our webinar, but also one of the core components of our software," he added.
Enfocus Requirements Suite™ is the only business analysis and requirements management tool that comes with StakeholderPortal™, an intuitive interface that lets stakeholders input their user needs directly into the software as well as evaluate and comment on how their needs are being addressed throughout the various stages of the project.
Burroughs added that the Enfocus Requirements Suite™ application also enables stakeholders to share news and events through newsfeed items and request reviews and comments on specific projects.
Kelly Burroughs recently joined Enfocus Solutions as a senior business analyst and has over a decade of experience working on and leading system implementation projects across various industries. "Communicating with Your Stakeholders" is the second webinar she's presented for the SAAS Enfocus Requirements Suite™. Her first, "The Art of Writing a Business Requirements Document (BRD)," along with seven additional webinars from Enfocus Solutions' Educational Series, can be accessed on Enfocus Solutions' webinar signup page. Titles include:

Why Won't They Use Your Great App?
Avoid Creep – Discover the Real Business Requirements
Boost Your ROI with Better Business Analysis
Business Analysis Requires More Than Just Requirements
Deliver Maximum Value Through Business Analysis
The Rules of Requirements
Get Agile — What You Need to Know About Agile Requirements for Enterprise Projects
Enfocus Solutions Inc.'s Enfocus Requirements Suite™ is a hosted business analysis solution that backs requirements management automation with a proven framework for business analysis and a knowledgebase of tools, practice guides, resources, and training courses. With Enfocus Requirements Suite™, users, stakeholders, business analysts, and IT resources can work together to define, prioritize, and manage requirements addressing strategy, people, processes, and technology.
More information about Enfocus Requirements Suite™ is available at http://www.EnfocusSolutions.com.
About Enfocus Solutions Inc.
Enfocus Solutions Inc. helps businesses spur innovation, save time, and cut costs by capturing, managing, and leveraging the requirements of their people, processes, and technology. Its flagship product, Enfocus Requirements Suite™, a Web-based tool, automates business analyses and requirements management best practices to enable successful enterprise IT project delivery. The tool is the only application available that permits and encourages stakeholders to directly contribute and collaborate with IT project teams. Enfocus Solutions Inc. is a privately held company headquartered in San Antonio, Texas.