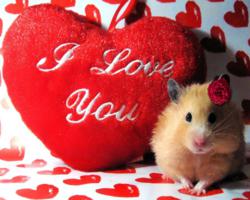 Quality time spent is the best gift.
Austin, TX (PRWEB) February 05, 2013
Many men dread Valentine's Day wondering how to show their love without being too predictable or commercial. B>U, which focuses on the philosophy of being greater than yourself, encourages individuals to use this day to be a better person by making loved ones feel special.
B>U offers these simple tips when celebrating Valentine's Day.
Plan ahead. Make dinner reservations well in advance and order flowers earl for instance.
Make the gesture personal. Create a custom made Valentine's card with personal photos as an example. There are many free software programs where custom cards can be built.
Quality time is the best gift. Spend time with intimate conversation and interaction.
For couples married a long time, spend the evening reminiscing about the first kiss, the first date, funny and romantic times. Celebrating the history of a loving relationship can spark the old flame.
Be creative or bold. One man bought a hot air balloon ride for his Valentine in Austin, TX is one example.
Valentine's Day can transcend to friends, family even pets. Valentine gestures show persons they are special and adds fun to the day. Especially kids. It can be as simple as a small toy or a piece of candy.
On thing is for sure. Celebrate the Valentine's day that reflects a personal touch and is sincere.
Valentine's Day has a long history that transcends to this day. Pope Gelasius declared February 14 to be St. Valentine's Day in the year 496. Geoffrey Chaucer linked Valentine's day with love in his poem where Chaucer cited "for this was on St. Valentine's Day, when every fowl cometh there to choose his mate."
According to B>U, Valentine's day does not have to be as intimidating as some feel. The first step is to make the commitment.
About B>U:
BGreaterThanU.com features inspirational stories about individuals being greater than themselves for a better world. For more information, go to BGreaterThanU.com.