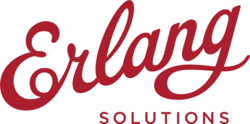 (PRWEB) February 01, 2013
The Erlang Factory SF Bay Area provides once again a full package of inspiring talks, professional trainings and high-level debates. Many of the 50 speakers represent big tech players such as Microsoft, WhatsApp, Ericsson, Nokia, HP, Rakuten, ESPN, Basho, OpsCode and Linden Lab. They will be showcasing tools, libraries and experiences in building massively concurrent distributed systems.
Talks will cover areas such as Big Data, Scalability and Multi-core, and use cases in Gaming, Social Media, Messaging, Web-development, Mobile, Telecoms, Databases and Big Data. They will evaluate tools such as RabbitMQ, MongooseIM, Ejabberd and compare NoSQL databases such as Couch DB, Riak and LeoFS. The keynote speakers will be Microsoft language expert Erik Meijer and Mnesia creator Claes Wikström.
The Erlang Programming language and middleware was developed by Ericsson to build massively parallel, scalable and fault tolerable systems which run on multi-core architectures and in the Cloud.
Francesco Cesarini, founder and Technical Director of Erlang Solutions and organizer of the event says: "The conference was born out of the growing need of the worldwide Erlang community to meet up and exchange knowledge and inspiration. It got bigger and bigger over the years, and now we also have smaller Erlang Factory Lites happening on a monthly basis. This year, we are particularly proud of having leading experts showcase an ever-increasing use and adoption of Erlang. So if you want to evaluate and learn more about Erlang as a technology, discuss your needs with language inventor Robert Virding or learn more about tools and libraries, come to San Francisco on the 21st of March."
More info about The Erlang Factory San Francisco Bay 2013 available here: http://www.erlang-factory.com/conference/SFBay2013
About Erlang Solutions Ltd:
Erlang Solutions provides businesses true scalability through the creation, integration, delivery and lifetime support of products and services based on the Erlang programming language. Our customers obtain all the benefits of the speed to market, low lifetime cost and extreme reliability offered by Erlang-based solutions. Erlang Solutions has a special focus on Erlang and the Erlang community, offering industry-leading research, development, training and worldwide support. We have extensive experience in industries such as telecom, financial services, gaming, advertising, new media and automotive. Erlang Solutions has offices in London, Stockholm, Krakow, Copenhagen, Aarhus and Zurich.