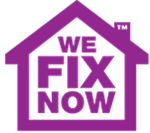 The Gas Safety Register reported that one in 3 Brits would be happy to fit a gas appliance themselves or pay less for an uncertified technician
(PRWEB UK) 6 February 2013
It has been reported that despite a number of campaigns educating people over the importance of gas safety, too many people, particularly business owners, are happy to cut corners in order to cut back financially. The Gas Safety Register reported that one in 3 Brits would be happy to fit a gas appliance themselves or pay less for an uncertified technician.
Providing plumbers in Ilford and throughout London, We Fix Now also offer a number of dedicated Gas Safe Registered engineers and is dedicated to raising the awareness of gas safety. A representative shares their thoughts on the recent findings.
"The findings uncovered by the Gas Safety Register are really quite concerning. Obviously we are in the midst of an economic downturn and people are looking for ways to reduce their outgoings, however it really is essentially to only let someone who is fully trained and certified carry out any work on your gas appliances.
"It is also important to be aware that gas engineers are also required to renew their membership at regular intervals, as do those employed by We Fix Now. However, even the best fitted boilers still pose a threat of carbon monoxide poisoning that can't be ignored so for this reason it is important to fit a carbon monoxide detector in your home."
We Fix Now is a London-based company providing emergency electricians and plumbing in London and counties. Renowned for their fast and effective service, the firm also specialise in unblocking drains, fixing central heating and boilers and sorting problems with gas. With a strong focus on customer service, We Fix Now prides itself on providing fully qualified and experienced engineers day and night, every day of the year.