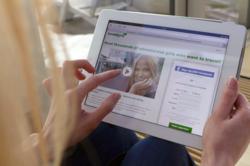 Dating online has opened up a whole new realm of possibilities, that dating off-line doesn't offer.
(PRWEB UK) 5 February 2013
Travelgirls.com had grown to be a successful dating site in the past couple years, reaching a new milestone in 2012 with over one million members and up to 100K visitors daily. With the fresh idea to merge dating and travelling together, they are filling in a niche that connects single travellers with hosts, and adventure seekers with those who know how to reach the dream. In an environment of growing internet use, Travelgirls.com is continually investing to bring new people together to refresh and grow in the community.
"Web dating is different now than what it was 10 years ago," explains Rokas Medonis, Chief Marketing Officer for Travelgirls.com. "Today, cheaper travel is available for wider and new markets and Travelgirls.com introduces a niche that allows good natured people to enjoy dating and traveling in one."
Medonis continues, "Dating online has opened up a whole new realm of possibilities, that dating off-line doesn't offer. It allows users to contact with people from another part of the world in minutes, while staying at home, travelling, or taking break at work. That creates a more comfortable environment for users who want to experience better compatibility before a physical meeting. It is great that online dating tools give desired control over the level of interaction, and for some, it completely eliminates any worries of rejection."
Travelgirls.com attributes their success to their core goal of providing the highest quality service based on continuous improvement in web page design, technological backend, better communication, and most importantly excellent customer service to ensure satisfaction. Travelgirls has a dedicated team working every day to offer a unique, easy to navigate and spam free dating site.
Only four in five new users are approved to use the site and still, they can be kicked out if they are reported as a scam or an escort service. Complex in-house filtering technology backed by a 24/7 support team of dedicated people working to review feedback, remove fake profiles and manage verification processes to have a growing, satisfied, and loyal community.
Members of Travelgirls.com find their match through a series of basic and extra factors such as interests, locations, planned and dreamed trips. Simple and fast, Travelgirls.com also attributes their success to being an efficient way to advertise oneself in safe, secure, and effective way, and look forward to more milestones to come.
For more information about Travelgirls.com click here: http://www.youtube.com/watch?v=GlkwFlS-KLA
Contact:
Rokas Medonis, CMO
Travelgirls.com
+37061555195
Rokas(at)travelgirls(dot)com