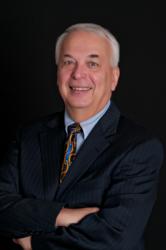 Signature Worldwide is committed to meeting the growing needs of the hospitality industry.
Dublin, Ohio (PRWEB) February 07, 2013
Signature Worldwide, the leading training solutions provider specializing in customer service and sales for hotels, hotel management companies, casinos, and other service-based organizations, today announced the addition of personnel to their team of hospitality experts.
As the hospitality industry experiences continuous growth in 2013, Signature is committed to working with the industry leaders to expand and meet their growing needs.
Glen D. Redman and Merry C. Gagg bring extensive experience in sales and training to reinforce the international presence of Signature Worldwide in the hospitality industry, where the company provides such services as hotel training, casino training, spa training, and mystery shopping.
Glen D. Redman, National Director of Sales for Hospitality, brings to Signature over 20 years of hotel operations experience. In addition, Glen has spent over 10 years in sales, where he excelled in the areas of revenue management, internet marketing and hotel distribution. During his career path, he has worked for well-known companies such as Marriott/Renaissance, Radisson Hotels, and TravelClick, holding the positions of sales manager, director of sales, national account manager, and trainer.
Glen's role at Signature Worldwide will take him into the hospitality industry on the west coast of the United States, where his main responsibility will be to create new client relationships. With Glen's successful sales and training knowledge and experience, he will be instrumental in developing new relationships with those looking to exceed customer expectations within their company.
Merry C. Gagg, Training Account Manager, has over 25 years of experience in the hotel industry, where she has held positions such as supervisor, general manager and district manager. Merry started her hotel career at Circus Circus in Las Vegas, Nev., and continued in this industry by working for The Inn at Gig Harbor and Extended Stay Hotels. Most recently, she worked in retail at The Picture People as a district manager and PSI Seminars as business manager.
In her role at Signature Worldwide, Merry will be responsible for developing and maintaining relationships with our existing hospitality accounts in the western part of the United States. With enthusiasm and strength, Merry brings her ability to assess and execute quickly. She is observant and able to identify the challenges facing hotel owner/operators today. Mixing in her retail and seminar industries experience, she brings a well-rounded view of several aspects of the hotel operation.
"I am delighted to welcome Glen and Merry to Signature Worldwide. Their extensive experience in the hotel industry will make a significant contribution to Signature's long-term goal to fulfill our client's training needs, resulting in helping the hotels increase their revenue," said CEO Steve Wolever.
Signature Worldwide began by training hotel employees to improve customer service levels, increase RevPAR, raise occupancy levels and ultimately generate more revenue for hospitality clients. Over the past 25 years, they have expanded their industry expertise to heavy equipment, equipment rental, trucking, HVAC, party and event rentals, multifamily, senior living and social media training. Whenever the phone rings, a customer approaches, or an online inquiry is generated, Signature Worldwide can help to significantly improve the customer experience.
###
About Signature Worldwide / Signature Worldwide is the leading provider of training and business solutions to service-based organizations, creating tailored employee training and marketing programs that directly impact the bottom line. Headquartered in Dublin, Ohio, Signature Worldwide operates throughout North America and has licensees in four other continents; Africa, Asia, Europe and South America. For more information, visit http://www.signatureworldwide.com or connect with Signature Worldwide via Twitter @signatureworld or on Facebook at http://www.facebook.com/signatureworldwide.