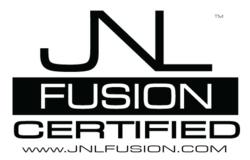 JNL Fusion has been coined as the workout of the century by top fitness, wellness, and health leaders and experts, including newly certified Janine Jozwiak, who owns a holistic clinic treating top athletes, executives & busy professionals
Crystal Lake, IL (PRWEB) February 01, 2013
JNL Fusion is an exercise method that incorporates high-intensity movements to help burn extra calories and fat. The exercises are designed to be straight-forward and simple for exercise at home or at a JNL Fusion Gym. JNL Fusion training has become increasingly popular due to the fact that it only requires a stopwatch, light pair of dumbbells and a jump rope.
"JNL Fusion is the workout of the century," Jozwiak reported, "With our fast paced lives, very few people have hours to spend in the gym working out. So, many people just don't do it! With JNL Fusion, you don't need hours. You just need 30 minutes to get a muscle building, heart strengthening, fat burning workout. Big or small, young or old, sick or healthy, male or female - everyone can do it and should!"
Jozwiak applauds Jennifer Nicole Lee, creator of the exercise program as "not only beautiful but a genius when it comes to how to get an effective workout in the minimum amount of time. The max for the minimum!"
Every year, Lee picks a few people like Jozwiak from around the world who she believes are capable to represent and become ambassadors of the different elements of the training method.
At Nature's Balance Jozwiak treats the whole person using natural remedies for many diseases and medical conditions with individual customized alternative treatment plans. Services include acupuncture, traditional Chinese Medicine, nutritional and diet therapy including medicinal herbs, massage therapy, medical thermal imaging (thermography), Mei Zen cosmetic acupuncture, EVOX, which facilitates a process called Perception Reframing, and the Zyto system which helps to identify nutritional needs and the supplements and herbs that address those deficiencies.
Jozwiak looks forward to soon adding JNL Fusion Training to the mix as part of an emphasis on not only treating illness and injury, but offering fitness and wellness opportunities for athletes and others.
For more information or to schedule a consultation with Jozwiak or other clinic staff members, call 815 788-8383 or visit http://www.naturesbalanceacupuncture.com/.