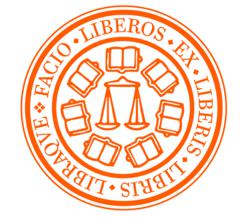 Annapolis, Md. (PRWEB) February 12, 2013
How does one make aesthetic judgments? What is the best way to live one's life? How can one recognize a second self when one does not know one's primary self? St. John's College invites the community to explore timeless questions and texts by participating in a Saturday Seminar. Sponsored by the Friends of St. John's College, these seminars attract about 200 participants of various ages, experiences, and backgrounds. Participants join in groups of approximately 15-20 for one of 13 seminars. Seminars will be held in Mellon Hall on February 16 (snow date February 23) from 9:30 a.m. to noon. Registration is required; cost is $40. Early registration is recommended. To register online, visit http://www.stjohnscollege.edu and click "Outreach," then "Saturday Seminars." All registrations must be accompanied by payments to hold the space. For more information, contact Alice Chambers at 410-295-5544 or alice(dot)chambers(at)sjca(dot)edu.
Saturday Seminars this year will focus on classic works of Western civilization, including Tolstoy, Joan of Arc, Plato, and Kant, among others, many drawn from the St. John's academic curriculum. St. John's faculty members, called tutors, choose the readings and lead the seminars. Participants choose one of the topics listed, read the assigned text in advance, and then join with others in a discussion of the work. No previous knowledge of the subject or author is required. Seminar participants are responsible for their own text.
For complete seminar descriptions: http://www.stjohnscollege.edu/outreach.
-30-