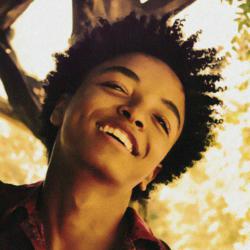 "Expect big things from him," said Grammy-award-winning producer Marc Swersky
New York, NY (PRWEB) February 04, 2013
Pop stars Christina Aguilera and Adam Levine might not have swiveled around at the sound of Odiseas Georgiadis' vocals on the hit show "The Voice," but at least one industry pro believes the young singer has what it takes to make it in the music industry. Two-time, Grammy-award-winning producer Marc Swersky writes that Georgiadis "is posed and soulful" in his first Critic's Corner feature on eTalentShowcase.com. "Expect big things from him," Swersky said giving him four out of five stars for his review of the artist's songs 'I'm Yours' and 'Tumbleweed.'
Part of a major redesign for the talent site, Critic's Corner officially launched at the beginning of February 2013, and offers members yet another way to connect with top-tier entertainment professionals. Emerging artists can submit their work to have it reviewed and Mr. Swersky will offer his insight on performances while rating the artists using a five-star system.
"I'm very happy to be a part of eTalentShowcase.com," said Swersky. "It's an honor to be able to give back my never-ending, childlike love for music. I'll always bring a positive, constructive and honest point of view to the table with hope that this will inspire young artists to reach their fullest potential." As a writer/producer/musician, Mr. Swersky's albums have sold in excess of 50 million copies. He is also president/founder of Monocentric Music, a full-service entertainment and artist development company dedicated to mentoring young singer/songwriters.
Critic's Corner is just one of many new features on eTalentShowcase.com. As part of a larger redesign, the talent site added a jobs boards, an events listing, a streamlined format and an even more dynamic database of talented emerging artists. "We're proud to kickoff the first Critic's Corner and encourage musicians and other young talent to check out the new site and explore the many ways it can be used as a launching pad for careers in the entertainment industry," says Ed Olimpio, vice president of marketing. "The site is also offering reviews of models, actors and comedians from some of the biggest names in the business. It's just one of the many ways we're demonstrating that eTalentShowcase.com is the most robust and trusted talent site in the industry."
About eTalentShowcase.com
eTalentShowcase.com is a social media site that provides artists and entertainment industry professionals with powerful, intuitive tools to connect, promote and prosper online. The site offers job listings, free profiles, original content, contests and a base of active, engaged fans. eTalentShowcase, Where Talent Gets Discovered.