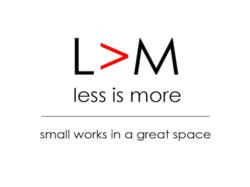 Annapolis, Md. (PRWEB) February 14, 2013
The Mitchell Gallery at St. John's College is accepting entries for "Less is More: Small Works in a Great Space," a new national juried exhibition, which will be held from May 29 to June 19, 2013. Jurors are Joann G. Moser, senior curator of graphic arts, Smithsonian American Art Museum, and Jack Rasmussen, director and curator, Katzen Arts Center at American University, Washington, D.C. A non-refundable fee of $40 entitles the artist to submit up to three works. Submission is online only. Deadline to submit is February 28, 2013. To enter, and for more information: http://themitchellgallery.org or call 410-626-2556.
"Less is More: Small Works in a Great Space" is held in celebration of the gallery's recent accreditation by the American Alliance of Museums (AAM). Open to all artists over the age of 18 living in the United States and Puerto Rico. Entries must be original works, in any media, including jewelry, created within the last three years (2010 or later). Maximum acceptable dimensions of each work are 8" x 10" x 4" measuring to the outer edges of any frame or the outside edge of object. The exhibition includes cash awards and a special preview reception for collectors and dealers on May 29 from 7 to 9 p.m. All work will be for sale. Proceeds from the exhibition support Mitchell Gallery educational programs.