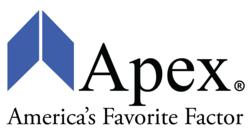 Fort Worth, TX (PRWEB) February 06, 2013
Apex Capital supports the Alliance for Safe, Efficient and Competitive Truck Transportation (ASECTT). ASECTT is a group of shippers, carriers, brokers and allied industry participants calling for a critical analysis of the FMCSA's Compliance, Safety, Accountability (CSA) program prior to its implementation. Recognizing that success in that effort will take time, Apex is launching a series of blogs on February 6, 2013 regarding the seven CSA Behavior Analysis and Safety Improvement Categories (BASICs) to encourage clients to take action to prevent or improve poor CSA scores before the program is finalized.
According to the ASECTT's website, "ASECTT calls for a critical analysis of the FMCSA's CSA 2010/SMS methodology prior to its implementation in accordance with the statutory requirements of the Administrative Procedure Act. Its members are concerned that while SMS methodology is a work in progress, portions of it have been released to the public without proper vetting, including but not limited to, the most basic scientific and statistical studies necessary to justify a nexus between the compliance violations measured in each of the so-called 7 BASICs and crash predictability." Please visit http://www.asectt.blogspot.com/p/about-us.html for more information.
Apex believes that it would be in the motor carrier's best interest to learn how to use the existing system to their advantage. With that in mind, Apex developed a series of blogs regarding the CSA BASICs regulations that may already be impacting carriers.
The FMCSA recently released new materials intended to assist motor carriers in identifying and addressing their safety and compliance issues. These materials include seven Safety Management Cycle (SMC) job aids originally created for agency enforcement personnel. There is one job aid for each BASIC. The Vehicle Maintenance BASIC has two SMC job aids: "Inspection-Repair-Maintenance" and "Cargo-Related."
Establishing proper Policies and Procedures is the first step a motor carrier must take to utilize the SMC job aids to prevent or improve poor CSA scores. This is one of a series of eight releases listing the Policies and Procedures a motor carrier should have in place as indicated by the SMC job aid for a specified BASIC. To learn more about the SMC job aids, and a full SMC analysis performed by FMCSA safety investigators, please visit the Resources page on the FMCSA's CSA website at [https://csa.fmcsa.dot.gov.
Crash Indicator BASIC
The SMC job aid for the Crash Indicator BASIC indicates that the following Policies and Procedures should be in place:

Drivers should adhere to all safe-driving-related Federal, State, and local laws and ordinances, including the wearing of seatbelts.
Drivers should report and submit copies of all roadside inspections, moving violation citations, and crash involvements to management within 24 hours.
Drivers should practice and apply safe, defensive driving techniques and skills.
Drivers should not allow passengers onboard vehicles without management approval.
Vehicle defects that impact safety and/or compliance should be reported, repaired, and certified before the vehicle is operated.
###
About Apex Capital
Founded in 1995, Apex Capital provides more than just cash flow for clients. Apex provides honest and innovative full service freight bill factoring, a competitive fuel discount program and total management of accounts receivable. Apex works with the Alliance for Safe, Efficient and Competitive Truck Transportation (ASECTT) and other organizations to ensure fair legislation and regulation of the transportation industry in order to keep the industry competitive and profitable for America's freight haulers. Apex is a privately held company in Fort Worth and has been voted one of the best companies to work for in Texas for the last 6 years. For more information call 800.511.6022 or visit http://www.apexcapitalcorp.com.