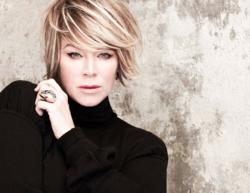 As the owner, Master Classes are another way I can give my dancers the ultimate training and exposure; in return, I expect them to work their hardest in every class so they can fully develop their bodies and technique.
Newtown, PA (PRWEB) February 01, 2013
Join the Emmy winner, choreographer and creator, Mia Michaels, on Monday, February 4th at 4 pm
(Intermediate) and 6 pm (Advanced) in an exciting Master Class at Debra Sparks Dance Works in Newtown, PA.
Two classes will be offered: 90 minutes of intermediate dance steps at 4 pm to another 120 minutes of advanced dance. *Please make sure you are at a trained level, these classes are not for first-time dancers or those who have not trained regularly.
About the Studio
When it comes to Bucks County dance studio instruction, there's no better mentor than Ms. Debra Sparks. She raises the "barre" with her high standards and nurturing approach to produce the finest of dancers.
In December, Debra Sparks Dance Works hosted its 2012 Master Class finale with Christopher Fleming, former principal dancer for the New York City Ballet and respected nationwide choreographer. What an exciting evening of non-stop dance at DSDW!
These events are not only open to Debra Sparks Dance Works' dancers but anyone interested in learning from one of the greatest of choreographers. For information, including price, and to register for the Mia Michaels Master Class, please contact debrasparksdanceworks (at) comcast (dot) net today. Act quickly; spaces fill quickly!
Check out the DSDW dance school video
In addition to Master Classes, Debra Sparks Dance Works offers year-round dance classes, focusing on classical ballet as the primary foundation of training. Classes offered for students aged 3 to adult include:

Acro
Ballet—Classical
Ballet—Contemporary
Ballet—Pointe
Glee Club
Hip Hop
Jazz
Jazz—Competitive
Jazz—Funk
Jump & Turn
Lyrical
Modern
Musical Theatre
Pilates
Tap
Zumba
For more information about Debra Sparks, the DSDW studio, master classes, Newtown, Bucks County dance classes, or for answers to general questions, please call the studio at (215) 579-5678.
Or visit the company's website.
Press release writing by WebSiteText, LLC