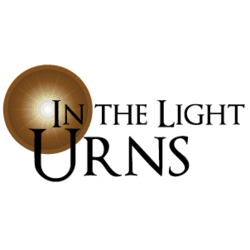 We're here to help after losing a loved one.
Three Rivers, CA (PRWEB) February 04, 2013
Because so many families are experiencing hard and uncertain economic times, In The Light Urns is offering urns with slight defects for free, with pick-up in Three Rivers, CA. All free urns are available at: http://www.inthelighturns.com/free-urns.html and must be chosen from the site, first come, first served. None of the defects on any of the urns will harm the integrity of its purpose as a sealable cremation urn.
Most families will require shipping and they can choose the level of shipping that they require on-line. Free pick is available during regular business hours, Monday through Friday 9:00 AM – 4:00 PM.
Engraving is available, either directly on the urn or on a plate which can be attached to the urn. This is not a free service, so a plate or engraving fee will apply. The urns themselves are free to any family that chooses one. In The Light Urns has connected with many manufactures who from times to time have urns in their inventory that have a ding or scratch, instead of throwing them away they are working with us to offer them to the public. One urn per family.
In the Light Urns is also providing a free ebook called Stories from Funeral Celebrants. This book, to be released in February of 2013, is a collection of stories that certified funeral celebrants contributed. Also In the Light Urns is updating their mobile application Funeral Advice. Which offers answers to questions on mobile devices.
In the Light Urns has been in business since 2001 and was founded by Susan Fraser.