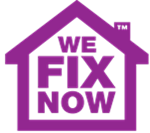 To prevent oven fires remember to clean your oven regularly to prevent residual grease and food from catching fire
(PRWEB UK) 7 February 2013
It has been reported that two fire engines attended a property in Wood End, Bankside shortly before 5p.m. when a small fire broke out in an oven. The fire crews used breathing apparatus, CO2 extinguishers and hose reels to put out the blaze and a fan was also used to remove smoke from the house.
Best known for providing plumbers in Brixton and the London area, We Fix Now also offer a number of fully trained engineers who can repair and attend to all kitchen appliances including dishwashers, fridge freezers and ovens. The team were naturally concerned by this story prompting them to issue the following advice.
"The kitchen is in fact one of the most potentially dangerous areas of your home. To prevent oven fires remember to clean your oven regularly to prevent residual grease and food from catching fire. Never leave ovens or any other appliances such as washing machines on or running whilst you are out or asleep and remember to install and maintain working smoke alarms.
"It is also important only to use appliances that have been tested and approved. Get yours checked annually by a Gas Safe registered engineer such as those provided by We Fix Now."
We Fix Now is a London-based company providing emergency electricians and plumbing in London and counties. Renowned for their fast and effective service, the firm also specialise in unblocking drains, fixing central heating and boilers and sorting problems with gas. With a strong focus on customer service, We Fix Now prides itself on providing fully qualified and experienced engineers day and night, every day of the year.