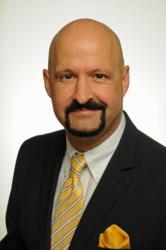 ...I am not a fan of hiring systems meant to spay and neuter productive people, denying them of their ambition and initiative.
(PRWEB) February 07, 2013
For years, jobseekers have been searching for advice on how to improve their career search and become the best candidate for the job. Many websites and resources provide generic information that doesn't empower the candidate to actually land a job with their advice. Or they find the same old stale advice from recruiters or human resources, meant to serve their own interests more than those of the job applicant. Michael Mayher's, an award winning headhunter with over 20 years of experience goal is to change the advice that is given with his new Blog on Your Career Quest. Your Career Quest brings fresh perspective with tips and advice meant to improve the individual's own abilities to more effectively help themself.
Most recently he has published a new blog post entitled "When the System Breaks Down" that points out flaws in a system that has forgotten the value of the basic ingredient of the entire hiring process, people. In it he goes into key topics regarding the current hiring process like how most companies have become too reliant on faceless digital methods and screening tools originally intended to save time and not a replacement for human interaction."
Mayher advises job seekers who want to land a great job in a broken system to be aware of the following issues:

The human factor in hiring has been vanishing since the Internet became a crutch to avoid actually meeting applicants one-on-one. For the sake of expediency, hiring processes rely way too much on digital methods and screening tools intended to save time.
Like many job seekers, many recruiters have become more reliant on keystrokes and, as a result, lose the interpersonal people skills necessary to be an effective recruiter.
Within some board rooms they are beginning to realize the current hiring methods are not all they are cracked up to be. And newer and improved personality profile software for example or some other tech fad method isn't the solution either. The correct medicine for all involved is getting back to basics, focusing on interpersonal communication skills but enhanced with some time-saving tech.
Job seeks can read Mayher's full three part blog entry on his Your Career Quest website at: http://www.yourcareerquest.blogspot.com.
About the Author:
Michael Mayher began his headhunting career in 1992, residing in North Carolina and placing professionals nationwide. In 2001, he relocated to Europe and continues to represent both client companies and accomplished professionals. He is based in Prague, Czech Republic. With over 20 years of experience on two continents as a direct search recruiter, he has amassed a unique level of expertise few others can claim.
Michael writes recruitment industry–related articles and he is a lecturer to MBA, university–level business and human resource management students. He is committed to helping people improve their ability to have more influence on their career circumstances. Prior to his career in sales and recruiting, Michael served for 11 years as a Non–commissioned Officer, U.S. Army Paratrooper, Airborne MP (118th ABN MP Company), Airborne Scout (LRS) and 11th Grp Special Forces Reserve. Originally from Cleveland, Ohio and, later, Fort Bragg and Raleigh, North Carolina, Michael is an American of Czech and Slovak heritage.
See for yourself at http://www.yourcareerquest.blogspot.com