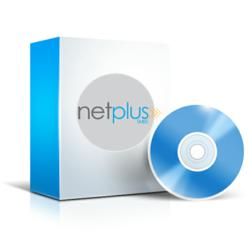 Complete telecommunications management at a smaller price!
Gaithersburg, MD (PRWEB) February 01, 2013
NetPlus announces the launch of NetPlus Small Medium Business Edition (SMBE) to meet the growing telecom management needs of small to mid-sized businesses and government organizations. NetPlus SMBE is pared down from NetPlus TMS to include the most essential functionality businesses need to successfully manage their communications infrastructure. The new product will launch later this month and is set at a lower price point than NetPlus TMS.
"NetPlus SMBE is designed for those small businesses that want to reap the savings from a full blown telecommunications management system, but are not big enough to justify the expenditure. NetPlus SMBE gives them the opportunity to utilize an industry standard tool to better manage the life cycle of their communications assets with a smaller price tag," said Matt Lewis, President of NetPlus.
NetPlus SMBE will include account management, billing, trouble ticket, and work order tools to help users fully manage their communications assets and accounts.
About NetPlus
NetPlus is a leading Communications Management solutions provider for both commercial and government entities. With over 25 years of experience NetPlus offers a suite of solutions for telecom expense management, data validation, fault management, inventory tracking and control, provisioning, and more. Customers like Department of Defense, Department of State, United States Air Force, Avaya, Verizon, and the Pentagon utilize NetPlus solutions for the daily operation of their communications and data network. NetPlus is JITC certified and can be procured through Vanguard and GSA. Headquartered in Gaithersburg, MD, NetPlus is a division of Ventraq Corporation. For more information, visit http://www.NetPlusTMS.com.