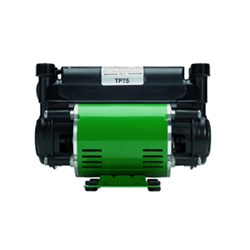 great range of shower pumps on offer with most being available on a free next day delivery
(PRWEB UK) 1 February 2013
Bella Bathrooms previously had a great range of shower pumps on offer with most being available on a free next day delivery, well now that range has just got better. Bella Bathrooms have recently introduced attributes on their great range of shower pumps to make finding the perfect one a whole lot easier. These new filters allow the customer to quickly search by products depending on the: number of impellers, how many showers it is suitable for and if it is positive or negative head.
To accommodate the new shower pump in the bathroom, Bella Bathrooms also have a great range of showers suitable for any style of bathroom. Whether it is an Electric Shower, Mixer Shower, Power Shower or Digital Shower, Bella Bathrooms has got it covered with an extensive range of modern showers from High End brands at internet only prices.
About Bella Bathrooms:
Bella Bathrooms is one of the finest UK online bathroom retailers based in the North-East of England and offer continuous great deals of bathroom refurbishments, shower, towel rail and radiator updates, stylish bathroom furniture and various other key elements at prices that are guaranteed to be unsurpassable. The latest updates continuously made have further improved the overall quality and they have set a high standard for things to come in the future. The company also owns a number of other e-commerce sites with their latest addition being iBathroomSuites offering most bathroom suites with a next day delivery service.
Bella Bathrooms
Tel: 0844 8117 017
Available to contact from 9am – 5pm