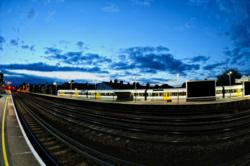 Tonbridge, like many other areas in the UK, seems to have suffered the effects of the economic downturn
Tonbridge, Kent (PRWEB UK) 13 February 2013
Recent research from company formation specialists Duport.co.uk, shows that was a rise in the number of company closures in Tonbridge during the third quarter of last year.
The July to September period saw 76 company closures, representing a 23% rise on the same period in 2011. In addition, company formations fell during the third quarter, leading to an overall drop in net company growth for the area.
The town is currently undergoing a period of regeneration, focussing on improving access, widening the uses of the town centre and developing the waterfront. It is hoped that redeveloping the town centre will increase footfall and boost trade.
Managing Director Duport.co.uk, Peter Valaitis said:
"Tonbridge, like many other areas in the UK, seems to have suffered the effects of the economic downturn."
"However, ongoing redevelopment of the town centre and easy access to London and Ashford are just two of the many benefits the area can offer to new businesses. I've no doubt that we will soon see a rise in company formations as start-ups realise what the area can do for them."
The Duport Business Confidence Report for Tonbridge contains a variety of data that gives an overview of the local economy. More information and statistics can be found at http://www.duport.co.uk/tonbridge.
Duport Business Confidence Reports are generated and released by Duport Associates Ltd. The data contained in these reports is assimilated and analysed by Duport using public record data from sources including Companies House, Office for National Statistics and Ordnance Survey. Duport Associates Ltd is a leading UK company formation agent, established in 1997 and registering around 10,000 new companies each year through its Companies House approved software.