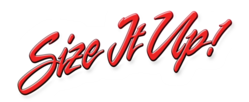 SizeItUp Adss 20,000 Vehicle Application For Wheel And Tire Fitment Data.
New York, NY (PRWEB) February 01, 2013
Sizeitup has reached over 20,000 vehicle applications for wheel and tire fitment data making them the largest application guide provider in the industry.
"We are always working towards becoming a better database solution provider," says founder of SizeItUp, Brian Inge. "That means always updating our fitment guide to include more applications."
Recently sizeitup also set a record after having included 140 different wheel brands into its database and becoming the single largest wheel brand data provider. The company is now taking a step further by integrating 20,000 vehicle applications for wheel and tire fitment data. From single fitments to staggered fitments, dually fitments, and lifted truck applications, Sizeitup has the largest and most accurate application guide on the market.
This is great news for small wheel and tire retailers, because they can integrate a reliable and accurate fitment database into their online stores. Otherwise, online wheel and tire stores would not have any means of communicating fitment information on their websites, and that would make day to day business really difficult for them. The fitment solution provided by sizeitup ensures that businesses do not have to spend time and money to develop this technology.
In the automotive industry, you can have one product that has thousands of part numbers inside of it, mapped to specific vehicle applications. The commercially available database solution offered by size it up is the reason many small wheel and tire businesses are able to operate today.
About SizeItUp:
Sizeitup is for companies to integrate the perfect wheel and tire fitment guide into their websites. Sizeitup is a wheel and tire fitment data provider that can power your fitment data for your electronic catalog or commercial website. Not only is the fitment guide offered by Sizeitup [http://www.sizeitup.com ACES compliant, it is also compatible with eBay and Amazon. The fitment guide includes staggered fitments, dually fitments, lifted truck fitments, biggest plus size fitment, and big brake fitments which are all verified against real vehicles.