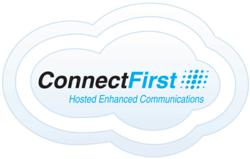 Our organizational growth is 100% aligned with how we are taking care of our customers
Boulder, CO (PRWEB) February 01, 2013
Connect First, Inc. announces the opening of its new, expanded offices in Boulder to accommodate the major hiring and infrastructure additions that cloud software company has been experiencing. Strategic expansion efforts have been taking place continually over the last 13 months as market share increases in a growing industry.
Geoff Mina, CEO/Founder of Connect First commented, "Our organizational growth is 100% aligned with how we are taking care of our customers. Everything we do comes back to providing a more rewarding experience for our clients, through both customer service and enhancing our technologies."
The company continues to seek new hires in its development and customer support teams. "Our technology and team have been very fortunate the past few years, and our Colorado culture is vibrant and complementary to our mission." stated Mr. Mina.
In December, Connect First held a hiring party at Centro Latin Kitchen in conjunction with CU Career Services to attract new talent in Boulder and surrounding areas. The effort was a huge success. In 2010, CEO Geoff Mina moved Connect First to Boulder, CO because of the strong technology presence and rock-star technical talent in the area.
Much of the growth can be attributed to Connect First's Cloud Routing segment, which was recently recognized with the 2012 Next Generation Network Leadership Award, presented by Internet Telephony magazine as well as a finalist in the Boulder IQ Awards for Business Services. With Connect First Cloud Routing, calls can be routed to multiple distributed contact centers or assigned to secondary queues such as IVR, or specialized ACD skill groups. Connect First Cloud Routing is 100% on demand, and offered as a SaaS (Software as a Service) solution.
About Connect First: Connect First is a leading telecommunications service provider and contact center solution firm focused on enabling growth and profitability through a robust portfolio of cloud-based communications solutions. As a hosted contact center management solutions provider, Connect First offers a customized platform, designed and supported by a team of highly experienced engineers, designers and business analysts. Connect First offers Cloud Routing, Inbound ACD, Outbound Dialing, Call Tracking, Interactive Voice Response (IVR), Voice Broadcast, Disaster Recovery, Predictive Dialer, Real-Time Telemetry, CDR Reporting, Live Agent Chat and more. Through a consultative approach with each customer interaction, Connect First builds customized solutions to meet the needs of a discerning customer base.