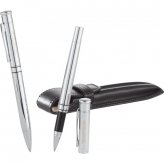 Score Promotions carry some of the top quality workwear apparel brands.
Toronto, Ontario (PRWEB) February 01, 2013
Score Promotions is a full incentive and premium company that is proudly Canadian. They understand what a 'deep freeze' means and how important it is to be prepared for a real Canadian winter. They provide a full line of winter ready items and branding services. Marketing VP Adam Scher offers some tips on how to stay warm and keep up morale in the cold.
Aside from frequent breaks, stay bundled up in quality, company branded winter gear while on the job. Score Promotions carry some of the top quality workwear apparel brands. Create heat and excitement with a parka by Stormtech, a vest by Carhartt, and coveralls by Tough Duck.
Car trouble can happen at anytime but it can be particularity dangerous in sub- zero temperatures. Show your employees that you are looking out for them with customizable emergency kits. Some helpful items include custom pens booster cables, flares, 'call police' signs, custom mugs and even one year of roadside assistance.
Cold weather doesn't mean that the risks typically associated with summer disappear. The sun can be powerful and reflection from snow can magnify its strength. Logoed hats, sunglasses and sunscreen can protect from harmful rays.
Score Promotions is a full service promotional products distributor. They offer full lines of products, in house decoration, and fast turnaround time. Strong customer relationships and customizable plans make them your most reliable partner in team building.
For more information contact Adam Scher,VP of Marketing at 416 477 2729. Please visit the Score Promotions website at https://www.scorepromotions.com for general information.