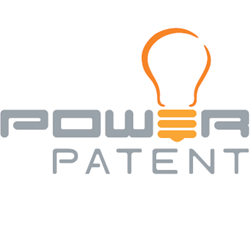 We have improved our quality and dramatically cut patenting costs with PowerPatent's IP workflow solutions.
Dr. Phil Nguyen, M.D.
CEO, MIBA Medical Inc.
Santa Clara, CA (PRWEB) February 27, 2013
MIBA Medical Inc. announced that it had filed for international patent protection from provisional patent applications originally drafted using PowerPatent's ProvisionalBuilder®
International patenting is usually an expensive process. The PCT procedure has become popular as a relatively inexpensive and easy-to-do process for preserving priority of inventions for international filing purposes. MIBA simply used the output of ProvisionalBuilder, add a few claims, and used the result as the basis for the PCT applications. MIBA worked with a patent attorney to review the applications before filing. The result is a set of international patent applications done at a fraction of the conventional international patent filing process.
To capture new ideas on-the-fly, MIBA also uses ProvisionalBuilder® Mobile for Android. This new mobile application provides MIBA engineers with a convenient way to capture photos of an invention, annotate the photos with numbers, dictate descriptions of the invention — all with the flick of fingers. Seamless integration with PowerPatent's desktop software enables MIBA engineers to do additional editing and data back-up.
"As the patent workflow software leader, PowerPatent is excited to see users benefit from our patent software," said Bao Tran, CEO of PowerPatent. "New mobile tools such as ProvisionalBuilder® Mobile for Android extends PowerPatent's efforts to revolutionize how inventors and entrepreneurs engage with ideas and information – anytime, anywhere, and through any medium." Now, with access to powerful photo capture and voice-based dictation tools, mobile users are armed with the resources to capture photos of the actual invention or drawings thereof, document inventive ideas on the spot, and then file patent applications quickly.
About PowerPatent
PowerPatent Inc. is a privately-held software applications company headquartered in Silicon Valley. Our company's products are designed and developed by a team of legal, software, user experience, and Web design professionals.
Our mission is to democratize the intellectual property (IP) ecosystem. Our tools provide a cost-efficient framework for inventors and entrepreneurs to participate in the IP system and be recognized and rewarded for their ingenuity. For more information, visit http://www.powerpatent.com, follow us @powerpatent on Twitter, and like us on Facebook.