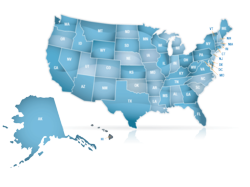 The first small business investment optimization engine.
Tysons Corner, VA (PRWEB) February 01, 2013
ROIchecker.com is the first website that delivers reports for buyers, owners and sellers interested in a small business. It provides more than a list; it educates users with continually updated, easy-to-follow, click-through database technology.
ROIchecker targets its analysis on the small, privately owned business sector of under $100M in sales. Research includes publicly available information as well as information from sources unavailable to the common small business investor.
Search for the right business will include the largest repository of financial data for the small business investor, with more than 130,000 available reports of specific business types in any desired location.
With ROIchecker, small business-investment research requires a one-time effort, keeping small business investors informed of the ongoing changes in the locations and businesses of their interest.
Buyers, owners or sellers can use ROIchecker's advanced patent-pending Investment Optimization Engine to maximize their R.O.I.
Please, visit http://www.ROIchecker.com for more information including videos and details on how small business investors can benefit, starting today.