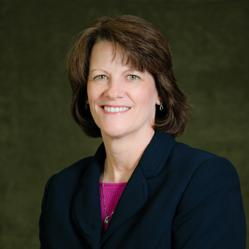 Concord, NH (PRWEB) February 01, 2013
Diane J. DeStefano was recently promoted to Senior Vice President & Wealth Manager Officer of Charter Trust Company. Ms. DeStefano has been with the Charter Trust since 2000 and is based in the company's Concord New Hampshire headquarters.
Ms. DeStefano has over 25 years experience in investments and financial planning. She received her Associate's Degree from Rivier College in Nashua, NH, a Bachelor's Degree from the University System of New Hampshire, Durham, NH, and obtained a Certificate in Financial Planning from Merrimack College in North Andover, MA.
She has received the designation of CERTIFIED FINANCIAL PLANNER™ or CFP® from the Certified Financial Planner Board of Standards, as well as the Certified Trust and Financial Advisor (CTFA) designation from the Institute of Certified Bankers.
Founded in 1984, Charter Trust Company is a privately-held wealth management firm headquartered at 90 North Main Street in Concord, NH. Working confidentially with individuals and families to create, manage and preserve wealth, the company manages and administers over $1.5 billion in client assets and acts as fiduciaries for clients in 43 states and 3 countries.