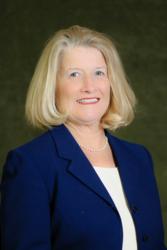 Meredith, NH (PRWEB) February 04, 2013
Elizabeth R. Kapp was recently promoted to Senior Vice President & Wealth Advisor of Charter Trust Company. Ms. Kapp has been with Charter Trust since 2001 and is based in the company's Meredith, New Hampshire office.
Ms. Kapp holds degrees from Northern Essex Community College in Haverhill, Massachusetts, from the University of New Hampshire in Merrimack, and from Trident Technical College in Charleston, South Carolina. She is a graduate of the Southeastern Trust School of Campbell University in Buies Creek, North Carolina and of the American Institute of Banking in Bridgeport, Connecticut.
Ms. Kapp has over 25 years experience in banking and has served on the National Defense Board of the Daughters of the American Revolution, the Executive Board of Cedarcrest Foundation Inc, and the Lions Club International of Keene. She is currently Managing Director of Charter Charitable Foundation, a member of the New Hampshire Estate Planning Council, New Hampshire Bankers Association, Meredith Chamber of Commerce, Laconia Country Club, Mallard Cove Association, Meredith Greater Group and an Incorporator with Taylor Community. She also has been active in Junior Achievement and local Chambers of Commerce where she has lived and worked.
Founded in 1984, Charter Trust Company is a privately-held wealth management firm headquartered at 90 North Main Street in Concord, NH. Working confidentially with individuals and families to create, manage and preserve wealth, the company manages and administers over $1.5 billion in client assets and acts as fiduciaries for clients in 43 states and 3 countries.