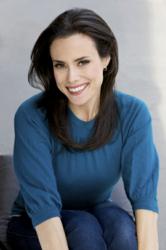 Easton, MD (PRWEB) February 01, 2013
A recent study published by NewHope360(1) showed that most Americans are not getting enough fiber, with most only getting 12-18 grams of daily fiber instead of the recommended 25-38 grams. The good news is that 72 percent of Americans have reported trying to consume more fiber to reach these daily fiber recommendations, which is important for overall health and wellness. According to Keri Glassman, a registered dietitian who has teamed up with Konsyl Pharmaceuticals to help educate people on fiber's health benefits, fiber can help with weight management, promote digestive health, manage blood sugar levels as well as insulin sensitivity, and helps to lower cholesterol levels to reduce risk of heart disease.
"To boost fiber intake, I recommend starting with foods naturally high in fiber like fruits, vegetables, whole grains and legumes and supplementing with an all-natural, psyllium fiber supplement like Konsyl Original Formula," explains Glassman. "Since Konsyl Original Formula has no flavor, it can easily be used in cooking and baking. I also love to mix it with parmesan cheese and sprinkle onto steamed vegetables, creating a healthy, high fiber dish."
Below is a high fiber recipe from Glassman featuring Konsyl Original Formula, which is made of 100% psyllium, an all-natural type of soluble fiber. Konsyl Original Formula has 75% more fiber per serving than other leading brands, with 6 grams of psyllium fiber (equal to 3 grams of soluble fiber) in just one serving.
Keri Glassman's Homemade Salsa Chili
Ingredients
2 tsp extra virgin olive oil
1 tsp finely chopped garlic
3 oz lean ground turkey
1⁄4 tsp ground cumin
1⁄4 tsp chili powder
1⁄2c jarred chunky red salsa
11⁄2 tsp chopped cashews
1⁄4c canned red kidney beans, rinsed and drained
1 tsp Konsyl Original Formula
Directions
1. Heat the oil in a small saucepan over medium heat. Reduce the heat to low and add the garlic and turkey.
2. Cook about 3 minutes, stirring constantly to break up the meat and prevent sticking, until the meat is no longer pink.
3. Add the cumin, chili powder, salsa and cashews, stirring to combine. Cook 1 minute.
4. Stir in the beans and continue cooking 1 more minute, or until heated through.
5. Add Konsyl, stir to combine.
View more recipe ideas featuring Konsyl in this webisode: http://www.youtube.com/watch?v=e98O19A7kqo or online at http://www.konsyl.com. To coordinate an interview with Keri Glassman, please contact Leesa Raab, leesa(at)adinfinitumny(dot)com, 212.693.2150 x314 or Lauren Verini, lauren(at)adinfinitumny(dot)com, 212.693.2150 x311.
About Konsyl
Headquartered in Easton, MD, the Konsyl Brand has been around for over 75 years. Konsyl is the number one doctor-recommended, all-natural psyllium fiber supplement. Konsyl Original and Konsyl Easy Mix psyllium fiber products are all natural, gluten-free and contain no sugar or sugar substitutes. Konsyl is safe for celiac patients, diabetics and pregnant and nursing mothers. Learn more at http://www.Konsyl.com.
About Keri Glassman, MS, RD, CDN
Keri Glassman is a nationally recognized nutrition expert, founder and president of Nutritious Life, a nutrition practice based in New York City and author, including her recently released, The New You and Improved Diet: 8 Rules to Lose Weight and Change Your Life Forever. For years Keri has been a leader in advancing a "whole person" approach to health and wellness. She has dedicated her career to creating services and promoting education through her "Nutritious Life" brand. Learn more about Keri Glassman at http://www.NutritiousLife.com
(1) http://newhope360.com/managing-your-business/44-americans-want-more-fiber-products-says-study