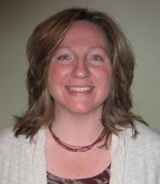 "Heal the soul first; then healing of the mind and body will follow" -- Dr. and Master Zhi Gang Sha
Kingston, NY (PRWEB) February 01, 2013
WHO: Master Elaine Ward, a Divine Channel and Worldwide Representative of Dr. and Master Zhi Gang Sha
WHAT: Film Screening of "Soul Masters: Dr. Guo & Dr. Sha," Q&A, Divine Healing Hands blessings, & Free Raffle Drawings
WHERE: Rosendale Theatre, 408 Main Street, Rosendale, NY 12472
WHEN: Tuesday, February 19th at 7:15-9:15pm; Fee: $7 (Rosendale Theatre Members $5)
Master Elaine Ward, Divine Channel and Worldwide Representative of New York Times bestselling author and the world-renowned Master Healer Dr. & Master Zhi Gang Sha, presents a screening of the "Soul Masters: Dr. Guo & Dr. Sha" film at the Rosendale Theatre on February 19th at 7:15pm. The film features two powerful healers, each committed to a sacred childhood vow: find the key to healing anyone, anywhere, anytime. The film allows the viewer to step into Dr. Guo and Dr. Sha's intimate lives, their struggles, and their individual breakthrough discoveries. It features first-ever footage of breakthrough healing techniques practiced in China and Master Sha's powerful Soul Healing techniques which are on the forefront of powerful self-healing movement throughout North America and Europe.
Proceeds from this screening benefit the Rosendale Theater Capital Campaign to preserve this historic, single screen theater for generations to come. Attendees have the opportunity enter a free raffle drawing for prizes including admission to Soul Power workshops, books or CDs, and a one-year single membership to Rosendale Theater (a total value $100).
"Heal the soul first; then healing of the mind and body will follow."
Experience the delight, inspiration and compassion that Soul Masters brings. Enjoy a Q&A session along with an opportunity to experience soul healing first-hand with powerful Divine Healing Hands blessings from one of Master Sha's Worldwide Representatives, Master Elaine Ward and Master Teacher Healer, Rick Riecker.
As one of only 25 Divine Channels in the world, Master Elaine offers extraordinary Divine Healing Hands blessings that carry a frequency and vibration from the Divine that can transform an individual's health, relationships, finances, intelligence and every aspect of life. This is the first time that Divine has been willing to give the opportunity and honor to receive his permanent healing hands to those with an open heart and readiness to serve humanity, mother earth, heaven an all universes. The Divine Healing Hands mission is to invite 35,200 people worldwide to serve others with Divine Healing Hands. The Divine Healing Hands carries:

Divine Love that melts all karma blockages and transforms all life
Divine Forgiveness that brings inner joy and inner peace to all life
Divine Compassion that boosts energy, stamina, vitality and immunity of all life
Divine Light that heals, prevents sickness, purifies and rejuvenates the soul, heart, mind and body. Divine Light also transforms relationships and finances of individuals
View the Soul Masters movie trailer: http://www.SoulMastersMovie.com. For more information about the Soul Masters movie, Master Elaine Ward or Divine Healing Hands, please visit http://www.DrSha.com or contact: Rick, 845.849.1715 or RR3396815(at)gmail.com
About Master Elaine Ward
Master Elaine Ward is a powerful healer, teacher and soul communicator. A Divine Channel and Reader of the Akashic Records, she is one of only 25 Worldwide Representatives of Dr. and Master Zhi Gang Sha, world-renowned healer, New York Times bestselling author and spiritual master. She is also honored to be one of Master Sha's editors.
Master Elaine's intensive studies with Master Sha over several years have prepared her to be a powerful servant for humanity in these challenging times. With divine inspiration and a compassionate heart, she helps others to identify and understand their life challenges and empowers them with soul secrets, wisdom, knowledge, and practical techniques to transform all aspects of their lives, including health, relationships and finances. Master Elaine offers soul readings for life and spiritual guidance, soul healing blessings, including crown chakra blessings, and more via workshops, trainings and consultations.
Master Elaine will be assisted by Master Teacher Healer, Rick Riecker, longtime student of Dr. and Master Sha.
About the film Soul Masters: Dr. Guo & Dr. Sha
When an American filmmaker's father is healed by Dr. Zhi Gang Sha, she decides to follow Dr. Sha to China to visit his mentor, Dr. Guo. At Dr. Guo's clinic, she captures first-ever footage of breakthrough medical practices involving herbal medicine, fire massage, and self-healing techniques. Dr. Sha returns to the United States and his teachings spread across North America and Europe. Expanding on Dr. Guo's work, he teaches people the revolutionary discovery that binds these two Soul Masters: "Everything has a soul, and the soul can heal."
About Dr. and Master Zhi Gang Sha
Dr. & Master Zhi Gang Sha is the soul leader, a world-renowned master healer, and a divine servant. He was trained as a conventional medical doctor and a doctor of traditional Chinese medicine. The founder of the Institute of Soul Healing and Enlightenment™ and the Love Peace Harmony Movement™, Master Sha is a grandmaster of many ancient disciplines, including tai chi, qigong, feng shui, and the I Ching. Master Sha is also an expert in the most advanced cellular healing science now occurring in China. In the West, he is involved in breakthrough research on the effects of spirit on the human system. Dr. Sha was named Qigong Master of the Year at the Fifth World Congress on Qigong. In 2006, he was honored with the prestigious Martin Luther King, Jr. Commemorative Commission Award for his humanitarian efforts.
Master Sha is author of more than 10 books published by Simon & Schuster (Atria Imprint), Dr. Sha's most recent New York Times bestselling book, Divine Healing Hands (September, 2012) topped national bestseller lists within 24 hours of publication and his 2011 book, Tao Song & Tao Dance was also a New York Times bestseller. All of Dr. Sha's Soul Power books, DVDs and CDs, reveal soul secrets, wisdom, knowledge and practical techniques to transform every aspect of life, and are bestsellers throughout the world.
Dr. and Master Zhi Gang Sha has more than 80,000 followers on Facebook and over 200,000 devotees worldwide. There are more than 1,000 Soul Healing miracle videos posted on Dr. and Master Sha's YouTube Channel (http://www.youtube.com/zhigangsha ), with over 1.1 million views. Everyday people all over the world are experiencing personal Soul Healing miracles and sharing their video testimonials so that others can benefit from these powerful and life-changing results.
"Dr. Sha makes available secret techniques and insights that were only available in the past to a select few. He shares in simple terms the insights and tools that took him more than thirty years of hard work and discipline to attain. He gives you access to information and techniques that would otherwise be unattainable." Dr. John Gray, Author of Men are from Mars, Women are from Venus
"We, the human race, need more Zhi Gang Sha." Dr. Maya Angelou, Author of I Know Why the Caged Bird Sings.