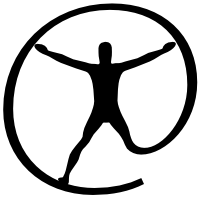 Read Once is very relevant today, where online privacy is increasingly being challenged
New York, NY (PRWEB) February 13, 2013
Read Once, one of many enhancements provided by mxHero's new 1.9.1 release, allows users to send email that is irretrievably destroyed after being read the first time. Furthermore, for each recipient, the sender receives notification when the message is read.
Previously only made available as a Chrome extension for Gmail users, Read Once can now be deployed by any company with their existing email system.
Read Once greatly increases email security by ensuring that sensitive information sent via email will not persist in the recipient's email storage where it may be vulnerable to bad intentioned third parties. It also ensures that the sender's message will not be forwarded to others by the original recipient.
Read Once email can be sent from any email client whether the desktop, tablet or mobile device. The capability can be easily limited to a few select users with the company.
Alexis Panagides, CEO of mxHero,
"Internet privacy, with email as a focus, is a major topic today. With 3rd parties increasingly gaining access to our communications, Read Once offers a quick and easy alternative."
About mxHero:
mxHero Inc. (Delaware) is the creation of IT industry veterans with over 15 years of experience in email specific technologies. It is in commercial deployment by several hosted email providers with the largest single installation carrying more than fifty thousand accounts.
mxHero is currently available as a hosted service for Google Apps, in source format, a ready to run virtual appliance for VMware and an automated installer for Ubuntu, Debian and Redhat Linux distributions.