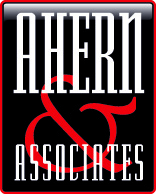 Phoenix, AZ (PRWEB) February 01, 2013
Picking up right where they left off in 2012, Ahern and Associates, Ltd., the nation's top transportation acquisition firm announces eight new acquisition assignments from trucking, freight brokers, logistics and warehousing clients who want these needs filled fast. As has been previously noted, the CEO of the firm, Andy Ahern has quickly gained a nationwide reputation for not only being a market maker, but also demonstrating extreme speed to market.
The result: Companies across North America and even abroad now seek out the services of Ahern and his team to quickly locate strategic acquisition targets which meet or exceed management's goals for regional or national expansion. Having aided in the closing of a record number of acquisition deals in 2012, it seems that Ahern is again on pace to lead the industry in closed consulting assignments.
In addition to seeking out potential acquisition targets for buyers, Ahern has a unique aptitude toward helping those who wish to sell, better position themselves to be acquired—often times developing an exit strategy for ownership which ensures an ongoing legacy and assures years of healthy growth for the business.
Due to strong customer demands, Ahern has received the following additional assignments which must be filled by end of first quarter, 2013:
1. New client seeking to acquire flatbed companies that are primarily asset driven and generates revenues of at least $30MM to $150MM in annual revenue. Client wants management to stay, client is willing to pay cash at closing and client wants the company to operate as a separate operating platform. The client will provide working capital to grow the business. One of the requirements is the company must be profitable and it must have a strong management team.
2. Client is a repeat customer that is looking to acquire freight brokers that generate $20MM to $150MM of annual revenue. The client is willing to pay a multiple of EBITDA, freight broker must be profitable and customer is willing to pay an earn out, based upon increase in profitability; customer can close within 60 days.
3. Well-known privately held trucking company generating revenues in excess of $150MM a year, looking for a flatbed carrier in the CA area. Client is looking to establish a strategic location in CA and is willing to consider a terminal in the Los Angeles or Long Beach area. Client wants management to stay and continue to be part of the management team, going forward.
4. Client is a successful freight brokerage company that has been in business for 30+ years. They are looking to acquire a small freight broker whose revenues approximate $2MM to $4MM annually on the East Coast and/or Florida. Management wants the owners to stay, if possible, and is willing to move quickly.
5. Client is a nationally recognized transportation company whose revenues exceed $500+MM annually. Client is looking for light-asset based trucking businesses consisting of:
a) Refrigerated carriers
b) Refrigerated brokers
c) Over the road van or flatbed carriers and freight brokers, $10MM and up
6. Client is well-recognized in the transportation industry and is looking to establish an additional platform company. The client is willing to buy 51% of the business or more, they will pay a multiple of EBIT. The client has been able to devise a formula to purchase the balance of the business sometime in the future; the client is willing to provide the working capital necessary to grow the company. This would be a unique opportunity for a family-owned business or partnership that generates at least $40MM and up of annual revenue. Would prefer a light asset-based business model, but is willing to consider an asset-based business if it makes economic sense.
7. Client has been in the transportation industry for many years. The client is looking to acquire a small auto parts trucking company that is predominantly light-asset based. Client is willing to pay 2 to 3 times the average earnings, plus the assets, less the debt and would like to acquire a company that generates revenues of $5MM to $40MM, annually. The client can close quickly.
8. Well-established company whose revenues exceed $200MM annually is looking to expand on the West Coast Client is willing to consider freight brokers from $3MM to $10MM of annual revenue and will look at LTL carriers up to $50MM of annual revenue. They are willing to entertain purchasing non-asset based van companies, over the road, as well as agent driven business. However, the seller must be domiciled in the state of CA. Client will also entertain warehousing operations that do public warehouse that can move product into their Los Angeles facility.
The above are clients who have signed contracts with Ahern and are looking for opportunities immediately. In many instances, Ahern has sold them companies in the past and they have completed their 2013 budget and planning and want to be able to accomplish their goals in the first quarter.
If your company is a match to any of these or you would know of a company who is a potential match, you are urged to contact Andy Ahern at (602) 242-1030 immediately.
About Ahern & Associates, Ltd.:
Ahern and Associates is North America's leading trucking and transportation management consulting firm. The skilled consultants at Ahern and Associates specialize in mergers and acquisitions of trucking and logistics companies as well as the restructuring and evaluation of existing carriers that seek to increase operating efficiency and improve profitability. Since 1987, Ahern and Associates has aided hundreds of buyers in the acquisition of trucking and logistics companies throughout the U.S. and Canada as well as assisting many transportation and logistics companies in reducing their overall operating costs and increasing their profitability. For more information, please call 602-242-1030 or visit http://www.Ahern-Ltd.com
Business contact:
A.W. Ahern
602-242-1030
Media contact:
Jason W. Jantzen
Phoenix Marketing Associates
http://www.PhoenixMarketingAssociates.com
602-282-0202