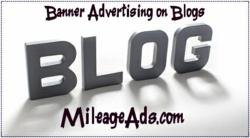 Houston,TX (PRWEB) February 07, 2013
With so many Blogging tools (CMS,Auto SEO, Social Media)being launched on regular basis, it becomes difficult not to notice Blogging.Starting a blog just takes writing skill. Marketing one can be a challenge for those new to the game. The efforts, however, do not have to add much or anything to the marketing budget. With so many blogs on so many topics, to stand out means to find ways to market it.
Ways To Market Your Blog :
1> A little SEO knowledge can go a long way in getting your blog noticed. Although it can take a while to master SEO, getting started is not all that hard. Google offers a keyword generator so doing keyword research is as simple as using this tool helps to find what keywords are popular for what topics. Using keywords too much will have a negative effect. If they appear naturally in the text, headlines, and sub-heads, then the blog might get picked up by search engine results pages.
2> As most social media sites are free to use, marketing a blog on these does not incur any costs either. Posting a link to a blog as an update does not appear impersonal or unprofessional. This is a totally legitimate way to put the word out.
3> With blog posting sites such as WordPress, an RSS button lets readers get updates when the blog is updated. Readers also benefit if email subscriptions, mobile feeds, and subscriptions to things like Google Reader so there are options. Basic versions of these do not cost anything, so the blog is literally being marketed for free.
4> Marketing a blog seems like it is necessary to focus only on that entity. Posting on other's blogs with links to your own is an effective way to bring in traffic. While leaving comments is one way to do this, submitting actual pieces to other blogs can be an effective marketing strategy too.
These are just a few tips for marketing a blog on a tight budget. It becomes quickly apparent these do not cost anything, aside from a computer and Internet connection. With a little practice, a blog can grow a readership and be used in building a business.
About MileageAds
MileageAds.com provides individuals, entrepreneurs and small businesses with affordable and extremely effective online marketing solutions.
It was developed to provide advertisers with an affordable online marketing solution that brings tremendous results via CPC and CPA advertising. MileageAds.com also offers opportunities for publishers, who can earn a tidy sum by displaying advertisements via their profitable and easy-to-integrate publisher program. MileageAds.com maintains a commitment to customer satisfaction. And the Mileage Ads team works hard to ensure that advertisers and publishers alike are satisfied and that their questions are answered in a timely and efficient manner.