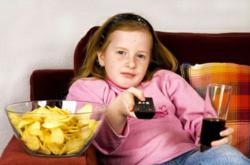 The key to solving the epidemic of obesity and heart disease starts with parents making changes in their family's daily lifestyle.
Austin, TX (PRWEB) February 01, 2013
It's a shocking fact, but true. There are 2,200 deaths each day due to heart disease. But it's almost entirely preventable and the good habits to prevent heart disease start at an early age.
February is American Heart Month and heart disease is the leading cause of death in the United States. As a pediatrician, Dr. Marta Katalenas sees the bad habits start early. Starting good habits in the home will provide the examples children need which will help them carry those habits into adulthood and be less likely to suffer the effects of heart disease.
Dr. Katalenas says "The key to solving the epidemic of obesity and heart disease resides in parents with young families making changes in life style." She believes that pediatricians and family physicians must also take responsibility by informing, training and advising young parents so that healthy habits start from the very beginning
Dr. Katalenas asks parents to take three vows this February in honor of American Heart Month:
1. Don't smoke or use tobacco - Smoking causes your heart to work harder by increasing your heart rate and blood pressure. No amount of smoking is safe and the best way to prevent your children from taking up the habit is by not smoking yourself. Get more information on the dangers of smoking from the Centers for Disease Control.
2. Exercise with your kids several times a week - Exercising as a family helps control everyone's weight. Every minute of exercise is beneficial, so find ways to stay active, no matter how long it is. Dr. Katalenas offers some simple ways for parents to incorporate physical activity into their family's routine on her web site.
3. Cook heart-healthy meals at home - Fill the dinner table with foods such as fruit, veggies, low-fat dairy products, beans and fish. Dr. K provides a variety of family - friendly recipes in her book The Step Up Diet.
Dr. Marta Katalenas is a pediatrician at the Pediatric Center of Round Rock and the author of the book, The Step Up Diet, a guide to helping families improve their health one step at time.