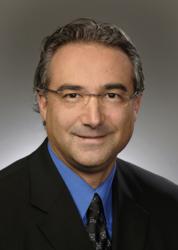 In these tough economic times, all nonprofits are having a difficult time pursing major objectives. It was gratifying that we could help Chabad achieve this dream."
Norwalk, CT (PRWEB) February 04, 2013
The former Three Bears Restaurant is about to become a religious and community center, the attorney who helped close the deal said today.
Atty. Kenneth M. Gruder, of Norwalk-based Goldman, Gruder & Woods, announced today that the Vazzano family has sold the former Three Bears Restaurant to Chabad of Westport. The purchase price was $1.6 million.
Gruder, who represented Chabad pro bono along with other attorneys from his firm, said the property at the corner of Wilton Road and Newtown Turnpike now will be used as a center for Jewish life for Westport, Weston, Wilton and Norwalk. The property, at 79 Newtown Turnpike, Westport, will house classes for adults and children, religious services, and a variety of community meetings.
Approximately $150,000 in interior renovations is planned after the necessary permits are obtained. Able Construction of Norwalk has been selected to do the work.
Peter Greenberg, owner of Able Construction, is a long-time supporter of Chabad and has provided, and will continue to provide, his services at no profit. "I am looking forward to caring for this beautiful old building. It has a lot of history behind it and I think it will serve out community very well. There are only minor improvements required, such as the parking lot, and some slight interior modifications," said Greenberg.
Chabad Rabbi Yehudah Kantor said, "This is an exciting step for the community. It will enable us to continue offering a wide variety of innovative programing and services."
Chabad is a major movement within mainstream traditional Judaism with more than 3,000 branches worldwide. The name Chabad is a Hebrew letter acronym for Wisdom, Understanding and Knowledge.
The name Three Bears was suggested by the Italian architect who redesigned the buildings at the turn of the century. Portions of the building are more than two centuries old, dating back to its earliest use as a stagecoach stop. For a short time after Three Bears closed in 2009, it became the Tiburon restaurant, which closed within months.
"Whenever you deal with a nonprofit organization, the needs of the community and the interests of various board members must be considered," Gruder said. "In these tough economic times, all nonprofits are having a difficult time pursing major objectives. It was gratifying that we could help Chabad achieve this dream."
Gruder said the sale of the property has been in process for about 18 months. Gruder and his wife, Allison, have been longtime supporters of Chabad and were honorees at a gala in 2011.
Chabad had been using leased space at different Westport locations in recent years.
"It is our honor to be in such a landmark building in Westport and we look forward to preserving the integrity of the building and at the same time providing a warm home for the community," said Rabbi Kantor.
"I am very pleased that my firm and staff were able to help," Gruder said. "It was our pleasure to have done this without a fee, helping to establish a new permanent home for a wonderful organization that reaches so many members of the community in many different ways."
About the firm:
Goldman, Gruder & Woods, LLC represents individuals, employers and employees in matters related to business, real estate, employment, education, criminal, litigation and health care laws. Its attorneys believe that the best and most economical client service is achieved within a smaller firm with few barriers between client and principal. The firm, with a focus on smaller or closely-held businesses, has offices in Norwalk, Trumbull and Greenwich.
http://www.goldmangruderwoods.com or 203-899-8900.